About iLab
SFUSD's iLab was designed as a critical lever in 2014 to develop our district into an innovative system that progresses toward Vision 2025 to ensure each and every student achieves the skills of the Graduate Profile. 
The iLab supports innovation across the district from the classroom to the boardroom. With generosity of funders and community partners, we:
facilitate creative collaboration with teachers, students, families, and site and central leaders

co-design models for innovative classroom and instruction as well as physical classroom spaces

support cross departmental collaboration in an effort to more equitably serve our students and families

coach staff across the district in the liberatory design process to cultivate the mindsets, capacity, and tools to meaningfully

engage in developing innovative solutions
iLab current offerings
For the 2020-21 school year, schools have the opportunity to apply for an Innovation Award in order to redesign an aspect of their school's work that tackles an equity dilemma and further develops the skills and competencies of the Graduate Profile for all students. Through coaching and support from the iLab, schools will engage in a design process with school stakeholders and design a solution to implement this school year.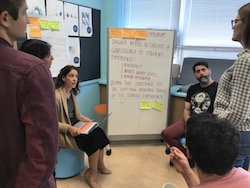 The Superintendent's Innovation Awards, generously sponsored by the Someland foundation, aims to build the innovative capacity of SFUSD and design exemplary models using student-centered design thinking. Three SFUSD schools are selected annually to engage in a design process to re-imagine learning spaces and teaching practices so that all students realize the Graduate Profile. These 3 schools will lay the foundation for bright spots to spread innovative practices about how space design supports teaching and learning across the district.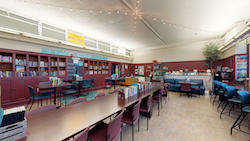 iLab provides resources to partnering school and departments across SFUSD to engage in Deeper Learning, participate in the Liberatory Design process, and re-design classroom environments to best support 21st Century learning and teaching.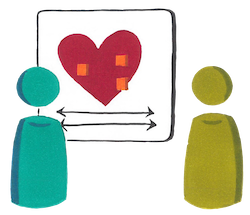 Funders
The iLab is grateful for the Someland Foundation's generous support of the Superintendent's Innovation Fellowship. Through iLab's partnership with the Someland Foundation and the Superintendent's Innovation Fellows, we are redesigning learning spaces to be transformational spaces that truly support 21st Century teaching learning.