Inclusion Week
Find out about all of the Inclusion Week Activities
Soccer
Special Olympics Soccer Event
What to expect
Date
Time
Location
Participation
Transportation
Registration
Basketball
Special Olympics Basketball Event
What to expect
Date
Time
Location
Participation
Transportation
Registration
Track & Field
 Track and Field Event
What to expect
Date
Time
Location
Participation
Transportation
Registration
Inclusive Schools Week

Inclusive Schools Week December 6-12, 2021!
Link to: Inclusive Schools website
During the week of National Inclusive Schools Week, December 6th - 12th, The Physical Education & Physical Activity Department of SFUSD is hoping every teacher will provide 1-2 lessons that foster a better understanding among special education students and their general education peers. 
Physical Education & Physical Activities Events:
1. Special Olympics Northern California (SONC) Unified Fitness 49ers Virtual Event 
2. Special Olympics Northern California (SONC) & Thurgood Marshall Access Virtual Speaker: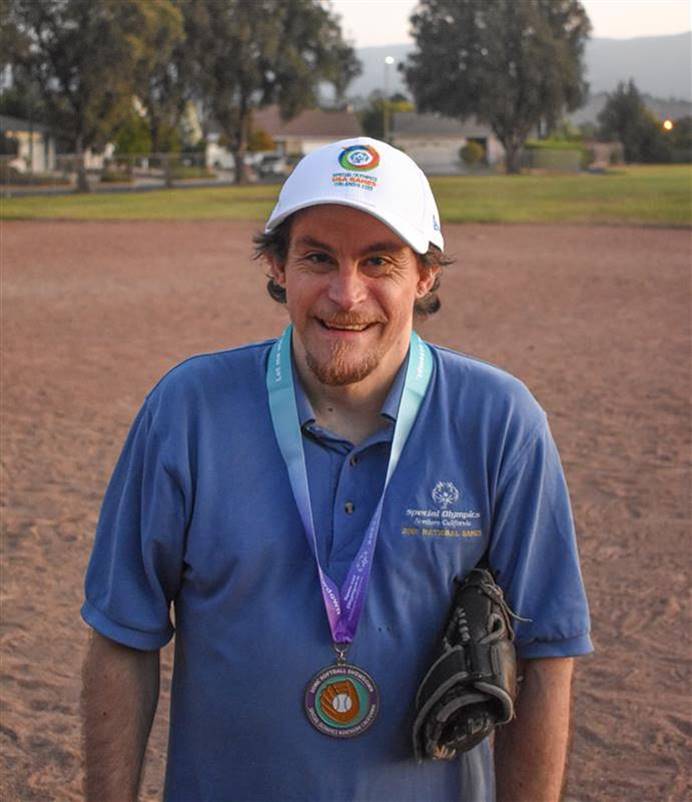 Justin Voltaggio of Santa Clara has been in Special Olympics since high school and has competed in basketball, bowling, floor hockey, golf, soccer, tennis, softball, swimming and Unified Flag Football. He believes that Special Olympics is a great way to meet people and participate in sports. 
Justin has showcased his skills in regional competitions and at the Northern California Summer Games, and even earned a gold medal in tennis at the 2006 USA Games in Iowa. He is a certified Global Messenger for Special Olympics and has spoken at numerous events, including the 2018 Santa Clara Poker Tournament, the Santa Clara Board of Supervisors meeting, and at local schools. Justin also volunteers at fundraisers including the Santa Cruz Polar Plunge. He was named as the Special Olympics Athlete of the Year by the San Jose Sports Hall of Fame in 2015. Justin will once again represent Northern California at the Special Olympics USA Games next year in Orlando, Florida.
This is open for all age levels. The Special Olympics Athlete will share their own personal journey, and talk about the importance of inclusion and equity.
Physical Education & Physical Activities Lessons and Activities for:
Spread the word to end the word lessons
More SFUSD Events & Resources for Inclusive Schools Week 
SFUSD Inclusive Schools Week Webpage
Students, Staff, and families are encouraged to attend to support their students, schools and teams ​
Inclusion Week Lessons and Activities
​Below are lessons and videos you can use. 
Inclusive Spirit Week
If your school has an Instagram….
·      Promote this week on your school's Instagram account! A student leader on our YAC created Instagram Squares for all schools to use which can be found here:  Inclusive Spirit Week Instagram Squares
·      Follow us on Instagram @sonc_yac and spread the word to any neighboring schools!
Digital Resources
School Partnership Program Digital Resources
Useful resources for families and caregivers:
SFUSD Family Resource Link Line: 415-340-1716, Monday thru Friday, 9 am - 1 pm
Support for Families of Children with Disabilities (415-282-7494 M-F 9:30-4:30)
The 24/7 Safe & Sound Parent TALK Line: 415-441-KIDS (415-441-5437) 
Huckleberry House, 24 Hour Teen Crisis Hotline: 415-621-2929
Special Olympics Professional Developments
Please feel free to reach out if you are interested in attending our Professional developments. These are in collaboration with the Special Olympics of Northern California and the Physical Education & Physical Activities Department.  
Professional Development Dates: 
Fall PD Date TBA
Spring PD Date TBA
Special Olympics Events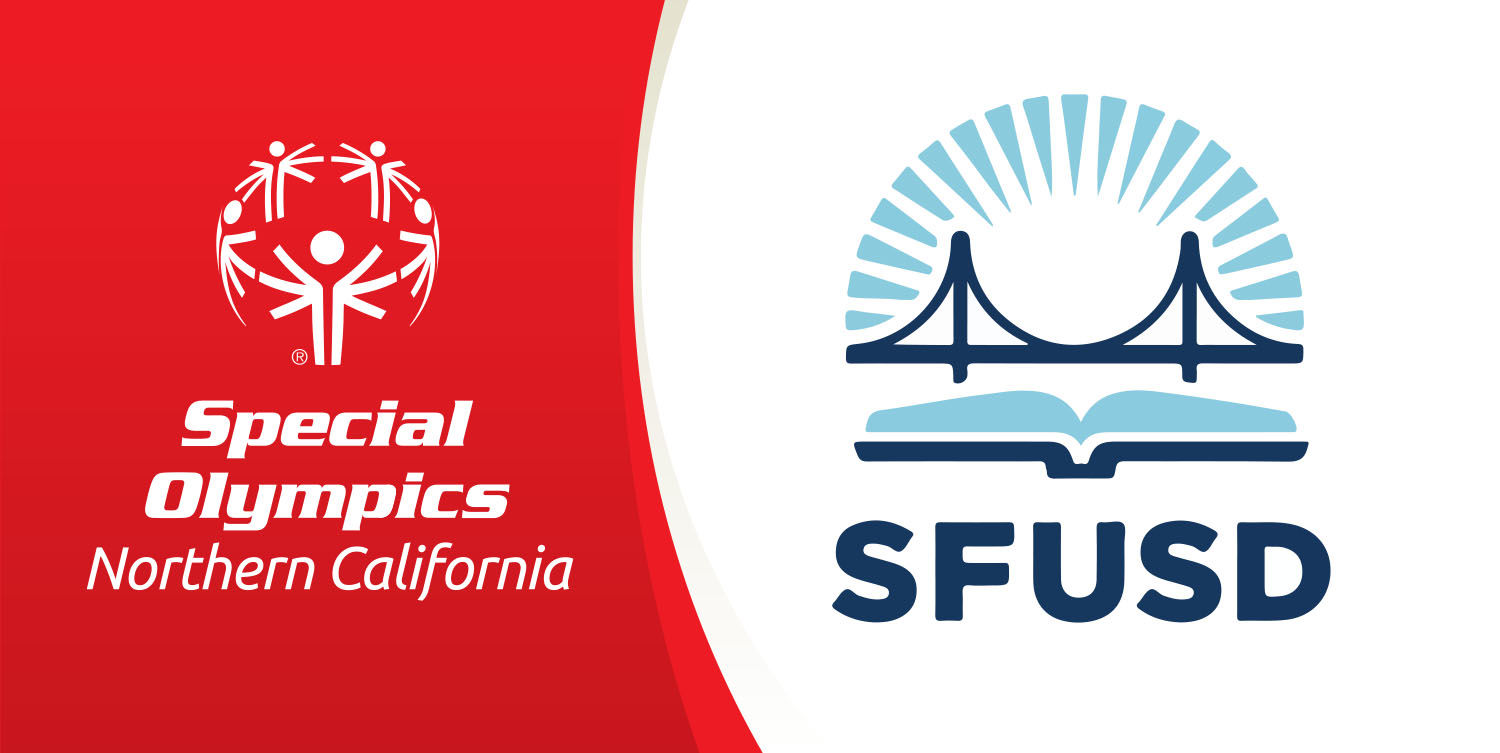 Special Olympics Unified Games unifies students with & without disabilities through activities that provide them with the knowledge, experience, and skills necessary to create and sustain school communities that promote inclusion, acceptance, and respect for all students. We offer unified teams and skills stations through Soccer and Basketball. 
DUE TO COVID-19 ALL in-person events have currently been suspended, until further notice. 
Soccer Special Olympics 
Middle School & High School Basketball Special Olympics 
Date: TBA
Location: Various Locations
Elementary Basketball Special Olympics 
Track & Field Special Olympics
Dates: TBA
Locations: TBA
School Partnership Program with Special Olympics of Northern California

SFUSD and SONC Schools Partnership Program will provide competitive and non-competitive athletic opportunities (including Unified Games) to all school-age children with special needs. Our ultimate goal is for all participating students to experience a fun, inclusive, and safe environment that fosters a deep understanding and respect of individual differences, and that through the spirit of teamwork, inclusiveness, and individual challenges, life skills are enhanced.
​
Our three large events include soccer, basketball, and track & field. Usually, these events take place in winter, spring, and late spring/early summer. Our goal is to expand the number of students we reach with our events within SFUSD and provide more events for them to partake in, in the future. ​
Young Athlete Program (YAP)
The Young Athlete Program introduces PreK/TK children to the world of sport through fun activities that support cognitive developments, strengthen motor skills, and provide social interaction. 
​
If you are interested in this program please email Sasha Trope, from Special Olympics of Nor-Cal.: SashaT@sonc.org
Questions about Special Olympics?
Contact Sasha Trope
For questions please reach out to SashaT@sonc.org
95 Gough Street San Francisco, CA 94102