Concept Images
A Look Inside the Hub
Check out our early concept images for the Hub.  The vision is for the space to feature:
Updated equipment and technology to prepare students for careers in Health, Bioscience, and other STEM-aligned sectors. 
Flexibility to adapt to different areas of study and student-centered projects
A learning environment that supports both collaboration and individual learning needs
Biotechnology Lab Concept
Students will have access to cutting edge technology, conducting their own research, in an environment that mirrors current professional settings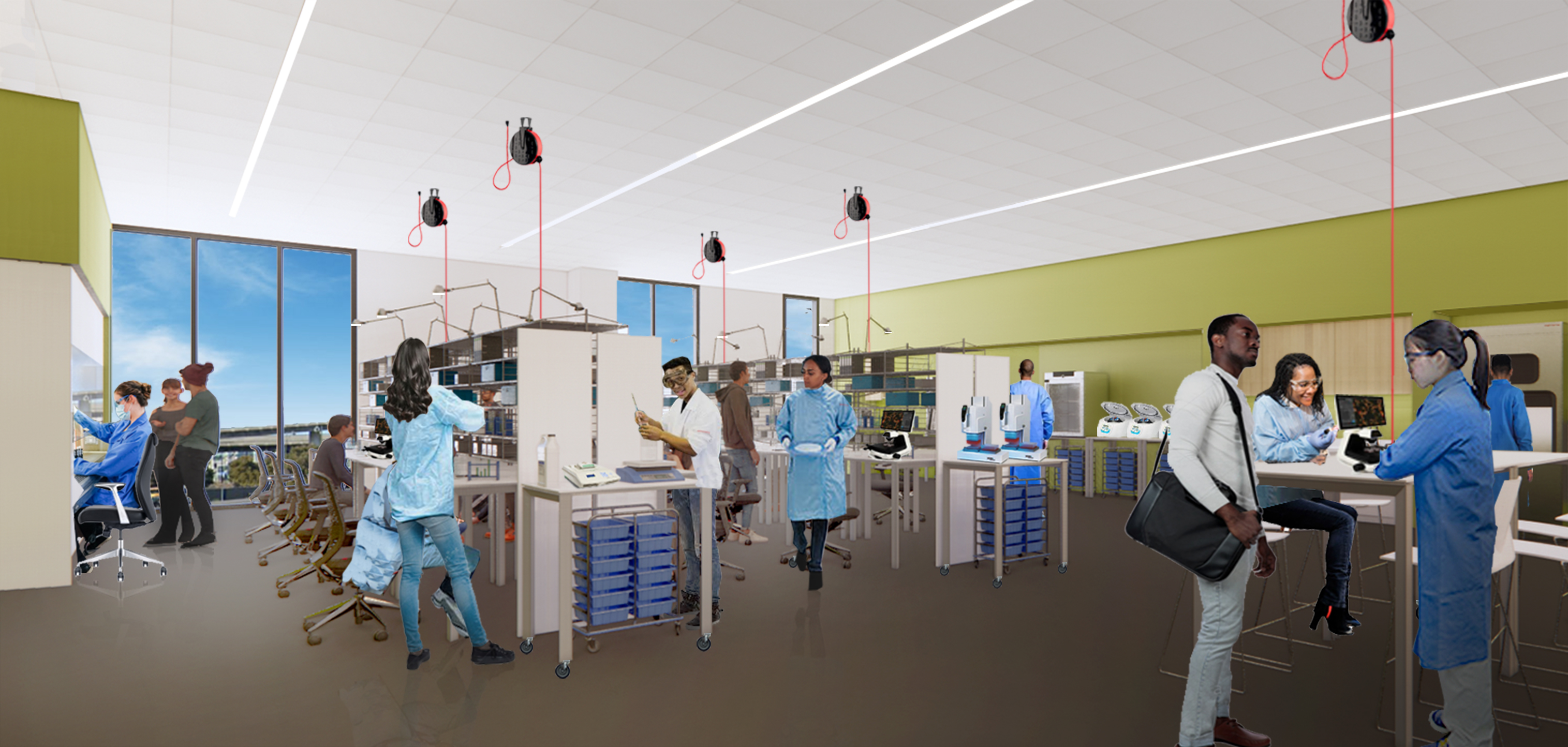 Allied Health Lab Concept
Students will use current technologies, practice patient care, and have flexibility to investigate a wide range of health-related challenges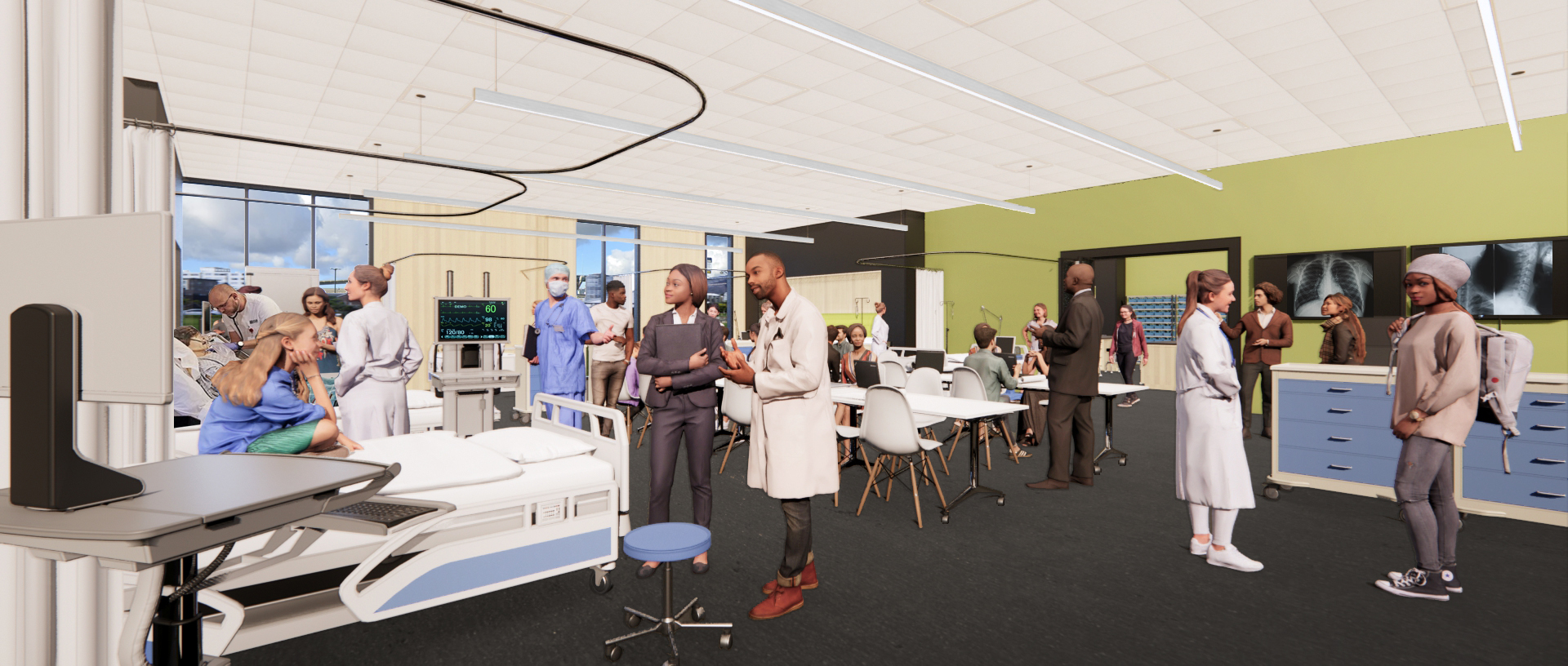 Flexible Learning & Collaboration Space
Students will be able to utilize open space for individual or collaborative learning needs.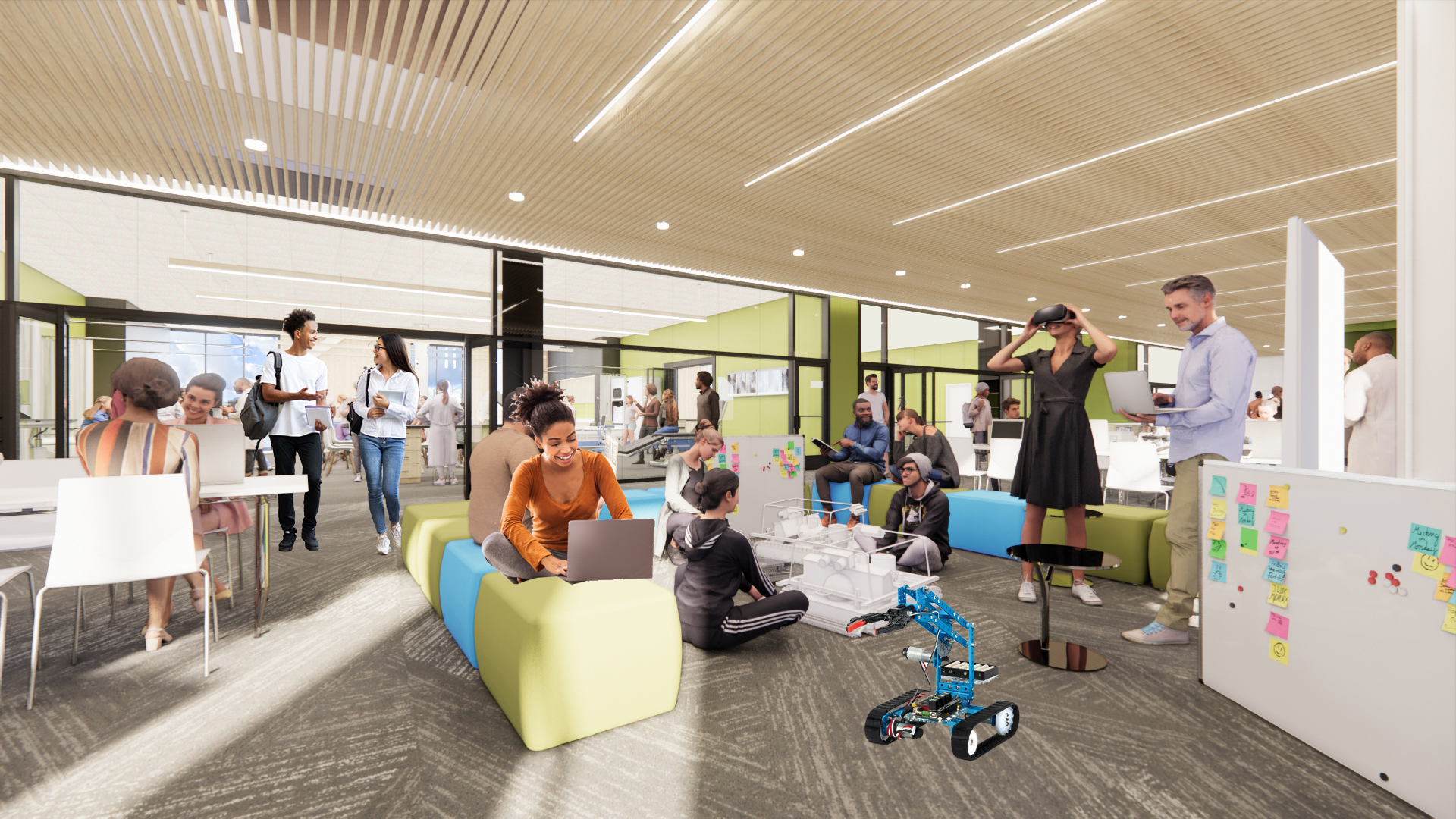 A Maker's Yard
We envision students engaged in hands-on experiments and developing concrete prototypes and solutions.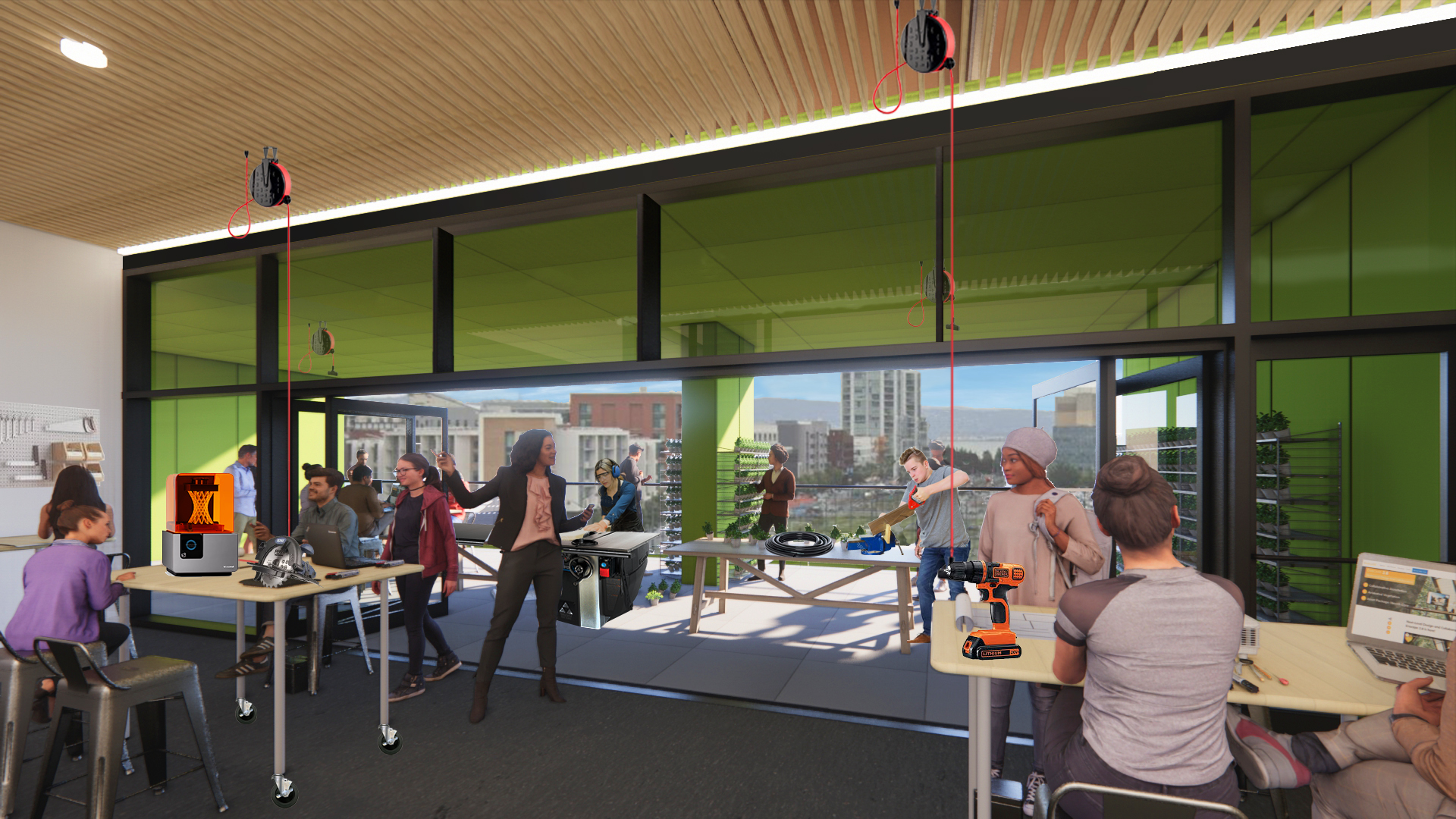 This page was last updated on November 23, 2021