Schedule and Levels 
The classes will be from Mondays to Fridays 8:00am to 9:00am throughout the academic year. 
A.P. Giannini has a late start schedule every Wednesday for teacher common planning time. School starts at 9:45am on Wednesdays as opposed to 9:10am every other day. On Wednesdays, Spanish will still meet at the regular time of 8:00am - 9:00am. In the time between Spanish ends and school begins students have the following options:
The schoolyard is open starting at 9:00am with supervision from school personnel. 

The Beacon offers a free Journalism Club in room 211 from 9:00am - 9:45am. This is a drop-in club and all A.P. Giannini students are welcome. 

Complimentary Spanish Study Hall will be offered from 9am - 9:45am by one of the Idesli instructors. Study Hall is open to students of all levels for homework time, asking questions, and practicing language skills with classmates.
Level I, II, and III Placement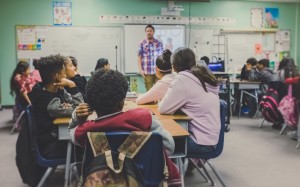 All new students with no knowledge or very basic knowledge of Spanish will be placed in Level I. Students who have completed Level I the previous year or have received a moderate level of Spanish instruction elsewhere will be placed in Level II. Students who have completed Level II the previous year or received extensive Spanish instruction elsewhere will be placed in Level III. You will be asked to recommend which level your student will be best suited for. If they have previous knowledge of Spanish, your students will be asked to complete an online assessment to determine their exact level. In all cases, the first two weeks of class will be used to confirm student's levels and your student's level could be changed as seen fit by instructors.
Enrollment & Materials
Enrollment & Payment  If you have any questions regarding the application please email Cynthia Ngan, the Beacon program Director at cngan@snbc.org. 
Materials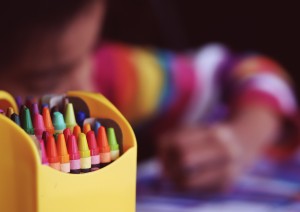 The course follows a communicative approach while retaining a focus on grammar and vocabulary. The new students will be given the materials they will use for this academic year. Those students who took Spanish last year will keep using the same book for a few more months. Please remind your child to bring both the textbook and the workbook from last year with them. If for any reason they do not have them, let us know so we can reorder. 
The course follows a communicative approach while retaining a focus on grammar and vocabulary. With that objective in mind, we will use the textbook and workbook, Mundo Real, by Cambridge university press (all the students receive a textbook and a workbook and they are responsible for them). 
Structure of the textbook: Students begin speaking at the start of each unit and later sections focus on grammar, vocabulary, reading and listening, pronunciation, and cultural features of the Spanish-speaking world, providing a well-rounded and complete approach to language learning. Beginner students normally take about one or two months to become a bit more confident with the new language and to feel that they are starting to internalize what they are learning. 
Workload: In addition to the daily classes, students will be given homework on Fridays to work over the weekend. 
Communications
We update parents on their child's progress on a monthly basis through the platform ClassDojo . At the beginning of the academic year parents receive an email  to create a' parent account' through ClassDojo.This email includes a code that will link them to their child's file.  We ask that you please create an account upon receiving  this email to ensure parents receive all updates pertaining to your child. Through ClassDojo they will be able to:
Receive Monthly Progress Reports on their child's academic and behavioral progress. **Students are able to create their own account and view their progress as well.

View their child's  attendance.

Communicate directly with their child's teacher if they have questions about their academic progress and/or in-class behavior. 

Questions about the program can be directed to: Carla@idesli.com 

Questions about payments can be made to Cynthia Ngan: cngan@snbc.org  

Access to Class Story: View posts created by their child's  teacher updating on class projects, homework assignments or events taking place in the classroom.

ATTENTION:If they have several students in our program they DO NOT need to create multiple accounts.  They will receive multiple codes that will allow them to view multiple student profiles with one account.

 For further information on ClassDojo, downloading the application, creating an account and the resources it offers please visit their webpage here. https://static.classdojo.com/docs/TeacherResources/ParentFAQs/ParentFAQs_ForParents.pdf 
To start the enrollment process please follow this link . 
Please feel free to email me if you have any questions! 
We look forward to having your child at the AP Giannini Spanish Program!