Distance Learning Only for the 20/21 School Year
Online Registration at bacr.force.com/afterschool/s 
Tuition - $1400
First Day of Instruction - Monday, September 14, 2020
Thank you for your interest in joining the Beacon Morning Spanish Program. This program is offered to A.P. Giannini students by the Beacon in a contract partnership with IDESLI. The Beacon manages permits, payment, and registration and IDESLI manages curriculum, materials, and instruction. We look forward to working with your family and bringing your student quality language instruction. 
Morning Spanish classes are offered in three levels of proficiency and meet 5 days a week from 8am - 9am. Due to the Covid-19 Pandemic, this class will be taught online for the entirety of the school year. Students will meet on Zoom with instructors from 8am - 9am five days a week, they will be assigned independent work through an online platform, and they will have the option of attending Study Hall on Wednesdays from 1:35 - 2:35pm for extra support. The first day of instruction is Monday, September 14, 2020 and the last day of instruction is Friday, May 28, 2021. Classes meet on all school days.
With questions regarding enrollment, registration, payments, and financial aid please contact Mandy McGowen, Beacon Director
amcgowen@snbc.org

949-439-6990
With questions regarding curriculum, proficiency level placement, instructors, or class absences please contact Carla Suhr, Idesli Director of Language Courses
carla@idesli.com

  

415-900-4674
Schedule and Levels 
Level I, II, and III Placement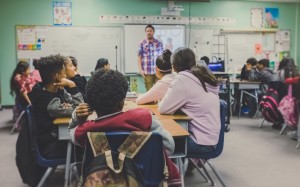 All new students with no knowledge or very basic knowledge of Spanish will be placed in Level I. Students who have completed Level I the previous year or have received a moderate level of Spanish instruction elsewhere will be placed in Level II. Students who have completed Level II the previous year or received extensive Spanish instruction elsewhere will be placed in Level III. You will be asked to recommend which level your student will be best suited for. If they have previous knowledge of Spanish, your students will be asked to complete an online assessment to determine their exact level. In all cases, the first two weeks of class will be used to confirm student's levels and your student's level could be changed as seen fit by instructors. Level IV: If there is a strong enough interest, we may also add a Level IV. This will be decided based on enrollment in August.
Communications
We update parents on their child's progress on a monthly basis through the platform ClassDojo . At the beginning of the academic year parents receive an email  to create a' parent account' through ClassDojo.This email includes a code that will link them to their child's file.  We ask that you please create an account upon receiving  this email to ensure parents receive all updates pertaining to your child. Through ClassDojo they will be able to:
Receive Monthly Progress Reports on their child's academic and behavioral progress. **Students are able to create their own account and view their progress as well.

View their child's  attendance.

Communicate directly with their child's teacher if they have questions about their academic progress and/or in-class behavior. 

Questions about the program can be directed to: Carla@idesli.com 

Questions about payments can be made to Mandy McGowen: amcgowen@bacr.org  

Access to Class Story: View posts created by their child's  teacher updating on class projects, homework assignments or events taking place in the classroom.

ATTENTION:If they have several students in our program they DO NOT need to create multiple accounts.  They will receive multiple codes that will allow them to view multiple student profiles with one account.
To start the enrollment process please follow this link.
Please feel free to email me if you have any questions! 
We look forward to having your child at the AP Giannini Spanish Program!