Welcome to Marshall!
Miss us at the enrollment fair?
Important~ Please fill out the Family Income Form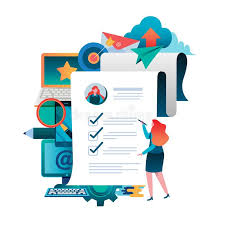 Please fill out the Family Income Form.
There are benefits beyond school meals! 
More about this school
School Type

High School (9-13)

Estimated Enrollment

515

Principal

Assistant Principal(s)

Joseph Eckstrom
Linnette Haynes

Hours

School Tour

Please call to schedule a tour.

Neighborhood

Bayview

School Meals

Breakfast, Lunch, After School Supper

School Code

853
Overview

Founded in 1994 and located in the southeastern part of San Francisco, Thurgood Marshall Academic High School is a four-year college preparatory high school with a diverse student body. Our highly dedicated faculty/staff and our active Parent Teacher Student Association believe that every Marshall student should be equipped with the skills, knowledge, and values needed to make wise college, career, and vocational decisions. With seven class periods per day, students can choose an extra course in the daily routine to challenge themselves and expand their options. Students take core and elective courses, including honors/AP courses, which meet all UC and CSU admission requirements. Students enjoy access to a refurbished and expanded College & Career Center, a fully staffed Wellness Center, a Peer Resources Program, and a daily after-school tutoring program.

Student life at Marshall is enhanced by a wide array of extracurricular, community service, and athletic activities during and after school. Marshall is committed to achieving school-wide learning that reinforces the importance of responsibility, communication, critical thinking, and collaboration in all fields of human endeavor. At Marshall, active pursuit of social justice is driven by a desire to change attitudes, provide opportunity to those who have historically been marginalized, identify and overcome institutional unfairness, and address and respect the needs of all individuals. Our school community seeks to engage all students and create a trusting, respectful environment that welcomes and challenges students. Everyone at the school strives to shape an academic culture that promotes high achievement for all students. We believe that Marshall should be a welcoming place for faculty, students, families—and that parents/guardians should be informed about their students' successes and struggles, school events, and the school's progress.
Programs

After School Programs

Our Good Samaritan afterschool program offers a wide variety of student clubs and academic support. This includes Cooking Club, Skakeboard Club, English Club, tutoring, gaming, drumming, employment opportunities with our neighboring schools as a Leader In Training (LIT) and community involvement. This is a great way to connect with the school community and get to know your peers! 3:15 to 7:00 p.m. daily. Free to all TMAHS students

Language Programs

Newcomer Program - all languages

Special Education Programs

ACCESS - Adult Transition Services

Resource Specialist Program Services

Separate class - Mild/moderate

SOAR (Success, Opportunity, Achievement, Resiliency formerly known as ED or Emotionally Disturbed)

School Day Academic Enrichment

Academic counseling

Advanced Placement (AP) classes

Career Technical Education (CTE) Academies

College classes at CCSF or SFSU

Credit recovery

Culinary program

Tutoring in school

Arts Enrichment

Band

Cooking or home economics

Guitar

Athletics

Badminton

Basketball

Flag football

Golf

Soccer

Softball

Volleyball

Student Support Programs

Advisory

Counselor

Family liaison

Health and wellness center

On-site nurse

Peer resources

Social worker

Career Technical Education Academies

Culinary Pathway

Game Design

College Counseling

Academic counseling

Cash for College or Financial Aid Night

College and/or career counseling

College and/or career fair

College application workshops

College tours and visits

Japanese Community Youth Council (JCYC)

Personal statement workshops

SF College Access Center

uAspire

UCSF Early Academic Outreach Program (EAOP)
School Data

Application Data

General education entry grade seats per application:

100%
Contact Info

Address

45 Conkling Street, San Francisco, CA, 94124

Phone Number

415-695-5612

Fax Number

415-285-5283

Email

sch853@sfusd.edu

Website
Location
Thurgood Marshall Academic High School
Grades 9-12
45 Conkling Street, San Francisco, CA 94124
Get directions
8:00 a.m. - 3:05 p.m.