About ParentVUE
ParentVUE offers secure, private access to your student's school information, including: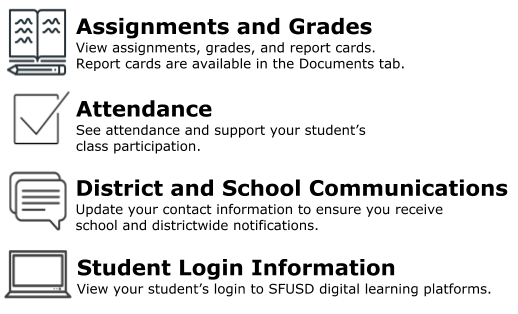 One account gives you access to all of your students in SFUSD. Activate today: sfusd.edu/activate.
Each parent/guardian who has Educational Rights to their students can have an account. Once you activate your account, you can use that log in throughout your student's SFUSD schooling. No need to activate each year.
ParentVUE is also the best way to update your contact information to ensure you receive district and school notifications. 
You need to activate your account to be able to log in. We are mailing home activation codes with instructions on how to sign up during the first week of school. If we have your email address, you will also receive a copy in your email.