Need a device?
Updated 10/5/2020
Last year, SFUSD distributed more than 12,400 Chromebooks to students in grades 3rd-12th to support distance learning. Students who already have a district device should continue using it this year while SFUSD is in distance learning. Students who already have an available device at home should keep using that device.
Technology distribution prioritizes students who NEED technology, NOT every student.
To request a device, beginning Monday, October 5th, families will need to complete the Online Technology Request Form available in ParentVUE to submit their request for a new device or an exchange. To do so, families must have an active Family Portal (ParentVUE) account. 
If you haven't activated yet, please contact your school site for an activation key and follow the steps. You can activate your ParentVUE account at sfusd.edu/activate
Login to your ParentVUE account at portal.sfusd.edu, and click on "Online Forms."
You can find step-by-step instructions for completing the Online Technology Request Form and a recorded video example at bit.ly/SFUSDtechrequestguide
All students and families who borrow SFUSD technology for distance learning must abide by the Technology User Agreement. Violations of the agreement may result in disciplinary action or a discontinuation of technology access.
Learn How to Get Started with an SFUSD Chromebook
New SFUSD Chromebook? Start Here! (video tutorial):
Arabic | Chinese | English | Filipino |  Spanish | Vietnamese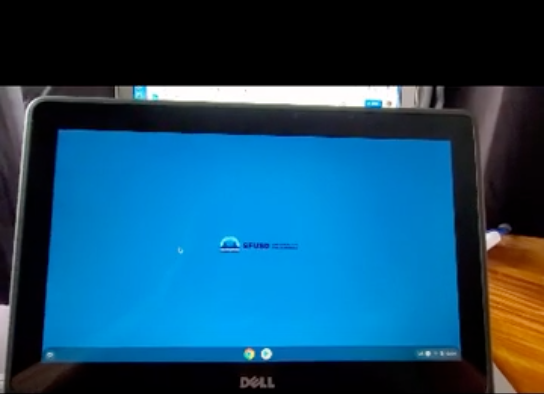 See the print version of this information.