Need a device?
Updated 8/03/2020
Last year, SFUSD distributed more than 12,400 Chromebooks to students in grades 3rd-12th to support distance learning. Students who already have a district device should continue using it this year while SFUSD is in distance learning. Students who already have an available device at home should keep using that device.
Preparations are underway for students in PK-12 who do not have a computer at home that can be used consistently for distance learning to borrow a Chromebook. Technology distribution prioritizes students who NEED technology, NOT every student.
To request a device, please submit the Fall 2020 Technology Request Form. If you also do not have Internet/wifi access at home you will be able to request support from the district from the same form. For more information about internet resources, please visit sfusd.edu/internet.
In order to submit this online form, you must provide:
An email address. Sharing an email address will let you receive a confirmation email of your submission. If you need to set up an email address, visit: sfusd.edu/familyemail.
A phone number. Sharing a mobile phone number is the best way for SFUSD to follow up with issues related to your submission or to provide directions on how to receive your device.
SFUSD Student ID. The Student ID can be found within StudentVUE and ParentVUE. Instructions on how to view the Student ID in ParentVUE. If you need to set up your ParentVue account, visit sfusd.edu/parentvue
All students and families who borrow SFUSD technology for distance learning must abide by the Technology User Agreement. Violations of the agreement may result in disciplinary action or a discontinuation of technology access.
Learn How to Get Started with an SFUSD Chromebook
New SFUSD Chromebook? Start Here! (video tutorial):
Arabic | Chinese | English | Filipino |  Spanish | Vietnamese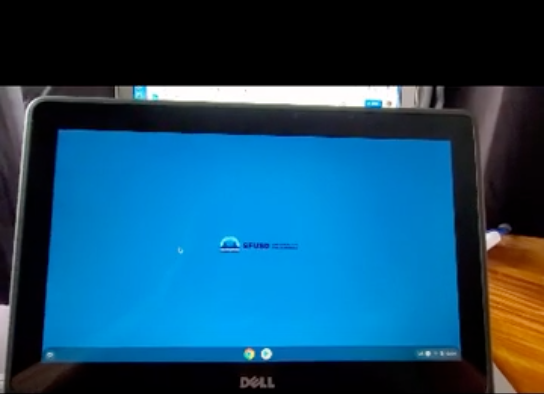 See the print version of this information.