Important Verizon Hotspot Announcement: Recall and Exchanges
Important Verizon Hotspot Announcement: Recall Updates
Following a recall announcement of the Verizon Ellipsis Jetpack Hotspot (pictured below) by Verizon and the U.S. Consumer Product Safety Commission, SFUSD offered in-person exchange options between April 23rd and April 30th.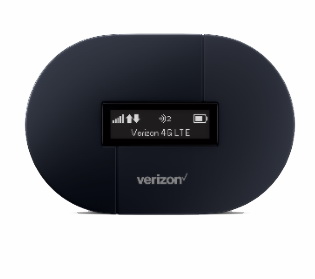 As of June 3, 2021, all remaining Verizon Ellipsis Jetpacks have been disconnected. Those hotspots will no longer provide access to the internet, and should no longer be powered on and charged. 
If you still have a deactivated hotspot, please return it to the collection dropbox in the lobby of the SFUSD Central Office (555 Franklin St, San Francisco, CA 94110) between 8:00 AM - 5:00 PM, Monday through Friday.
If your student needs help accessing the internet to complete summer school, please complete the SFUSD Hotspot Recall Form. If you are looking for internet resources for the 2021-2022 school year, please check back in August
If you received a replacement Orbic hotspot, you can find out how to view your Orbic hotspot's WiFi network name and password. 
If you have any questions or concerns please contact the SFUSD Family Resource Link by emailing familylink@sfusd.edu or calling 415-340-1716
Need help getting online?
Updated 4/14/2020
Last year, SFUSD distributed more than 3,500 Hotspots to students in grades 3rd-12th to provide Internet access for distance learning. Any returning student who already has an Internet Hotspot should notice that it is still working and can continue using it this year! Any student who already has an internet service at home should rely on that.
Families who do not have internet access at their residence and need it for distance learning can request to borrow a Hotspot from SFUSD. If you live in a San Francisco public housing community, you may have access to free Internet/WiFi. Please visit the City's Fiber to Housing Program website to learn more about Internet/WiFi availability in your community.
To request a hotspot, families will need to complete the Online Technology Request Form available in ParentVUE, in order to submit their request for a new device or an exchange. To do so, families must have an active Family Portal (ParentVUE) account.
If you haven't activated yet, please contact your school site for an activation key and follow the steps. You can activate your ParentVUE account at

sfusd.edu/activate.

Login to your ParentVUE account at

portal.sfusd.edu 

and click on "Online Forms."

You can find step-by-step instructions for completing the Online Technology Request Form and a recorded video example at bit.ly/SFUSDtechrequestguide.
Technology distribution will be coordinated by your child's school. Your school will respond to your submitted requests to coordinate the technology distribution. After you submit a technology request, you may wish to contact your school in order to arrange your technology pickup.
Hotspots use a cellular signal to provide Internet, and might not be effective in every SF neighborhood. If your cell phone coverage at home is too weak, a hotspot probably won't provide a good internet connection for you, so you might do better to investigate some of the other internet options listed below.
All students and families who borrow SFUSD technology for distance learning must abide by the Technology User Agreement. Violations of the agreement may result in disciplinary action or a discontinuation of technology access.
District-Sponsored Offerings
Hotspots - mobile internet access
If you are an SFUSD student who received a district-issued hotspot: 
Hotspot Guidelines:
Hotspots are provided 1 per household as it supports up to 5 devices.

There is no data limit on the hotspot.

 
Internet service through a hotspot is reliant on cellular coverage. Many factors can impact the speed and quality of internet service on a hotspot. SFUSD has limited capacity to troubleshoot wifi connectivity issues with hotspots.
Additional Offerings for Free/Low-Cost Internet Service
In support of our efforts, several Internet providers are offering free options to SFUSD families. While neither SFUSD nor the City of San Francisco endorses these providers, families can visit sf.gov/get-online-during-coronavirus-outbreak to learn about eligibility and to apply for access. Families can also search for low-cost Internet options in their neighborhood at EveryoneOn.org.
These options are available now:
Comcast Internet Essentials - Free 2 month promotion until June 30, 2021 for new costumers. $9.95/month after first two months.
Sonic - Free for 3 months for new customers 
AT&T - $10/month after the first 2 months
Monkeybrains - $35/month and $0 up front installation

 for SFUSD families.

T Mobile Project 10Million - 

One free T-Mobile hotspot device and 100GB/year data for 5 years per household for student receiving free and reduced lunch
Emergency Broadband Benefit (EBB)
The Federal Communications Commission has launched a temporary program to help families and households struggling to afford Internet service during the COVID-19 pandemic. The Emergency Broadband Benefit (EBB) provides a discount of up to $50 per month toward broadband service for eligible households and up to $75 per month for households on qualifying Tribal lands. Eligible households can also receive a one-time discount of up to $100 to purchase a laptop, desktop computer, or tablet from participating providers.
You can learn more about the benefit, including eligibility and enrollment information, by visiting  www.fcc.gov/broadbandbenefit, or by calling 833-511-0311.
How do I apply for the Emergency Broadband (EBB) program?
The application to the Emergency Broadband program will verify your eligibility and put your name on a list of qualifying participants which participating local internet providers will have access to. The name used on the Emergency Broadband Benefit (EBB) application must match the name used to sign up for the Internet service. New and existing internet service customers may apply for the Emergency Broadband credit.
Option 1:
Go to GetEmergencyBroadband.org to apply online and to find participating providers near you. English and Spanish online forms are available.
Option 2:
Call 833-511-0311 for a mail-in application or print an application in English, Arabic, Chinese Simplified, French, Korean, Portuguese Brazil, Russian, Spanish, Tagalog, or Vietnamese.
Mail the application along with copies of documents showing proof of eligibility to:
Emergency Broadband Support Center
P.O. Box 7081
London, KY 40742

-----------------------------------------------------------------------------------------------------
 
The most common providers in San Francisco are AT&T and Comcast.
For AT&T call 866-986-0963

For Comcast Xfinity call 1-800-934-6489 or login to your Xfinity portal and complete this

form

.
You may use the EBB search tool to find other local internet service providers that offers Emergency Broadband Benefit credit.
Program Length
How long will the Emergency Broadband Benefit program last?
The Emergency Broadband Benefit is an emergency program developed in response to the COVID-19 pandemic. The program will end once the program funds are exhausted, or six months after the Department of Health and Human Services declares an end to the pandemic, whichever comes first.
How will I know the Emergency Broadband Benefit program is ending?
Your participating provider must give you notice about the last date or billing cycle that the full benefit will apply to your bill and the date or billing cycle that a partial benefit will apply to your bill, in addition to information about the cost of your broadband service after the program ends.
What if the program funding runs out during my monthly billing cycle?
The end of the program may not be timed to your billing cycle for service. This may result in you receiving less than the full monthly service discount in the final month of the program. In the event that you might receive a partial benefit in the last month of the program, your participating provider must receive your permission before they can charge you an amount higher than what you would pay if the full Emergency Broadband Benefit is applied to your broadband bill. In other words, if you were receiving a $50 discount off of your broadband bill, but based on the available funds in the program, there is only enough to provide you with a $40 discount, your provider must have your permission to charge you the additional $10.
Can I continue to receive broadband service when the Emergency Broadband Benefit program ends?
Households will need to opt-in or request to continue broadband services with their provider. If you don't opt-in or select a new service plan with your provider, your broadband service will end once the program ends. Even if you had service with the same provider before enrolling in the Emergency Broadband Benefit, you will need to opt-in to continue broadband services after the program ends.
Will I be charged for service when the Emergency Broadband Benefit program ends?
Yes, if you agree to continue receiving service from your provider.
Click on your language to see more frequently asked questions:
English | Español | Tagalog | Tiếng Việt | 한국어| 繁體中文 
Connect an SFUSD Hotspot to a Chromebook
Watch These Video Tutorials