McCoppin Movie Night
We love movie nights at Frank McCoppin! When we're able to gather in person, we take advantage of our Multipurpose Room and turn it into a movie theater. Kid-friendly films plus popcorn and snacks make for a fun evening out and nice way to get our community together.
Though we've not had an in-person movie night yet during the 2022-23 school year, the PTO's Social Committee has organized the Dragon's Den (Online) Film Festival. A streaming feature film (sometimes two) is available each weekend for families to watch for free. 
Another movie night is happening soon!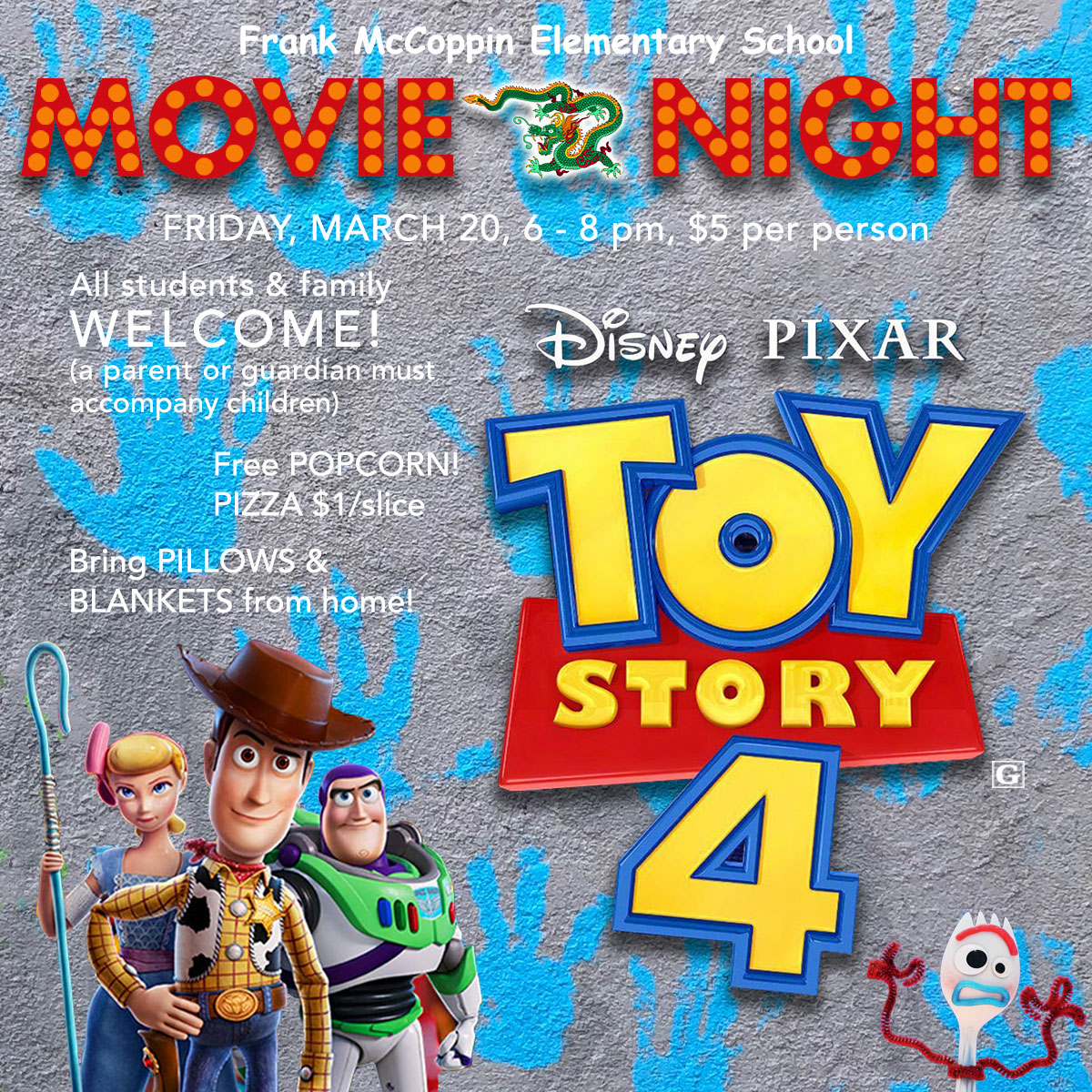 Films in the past have included....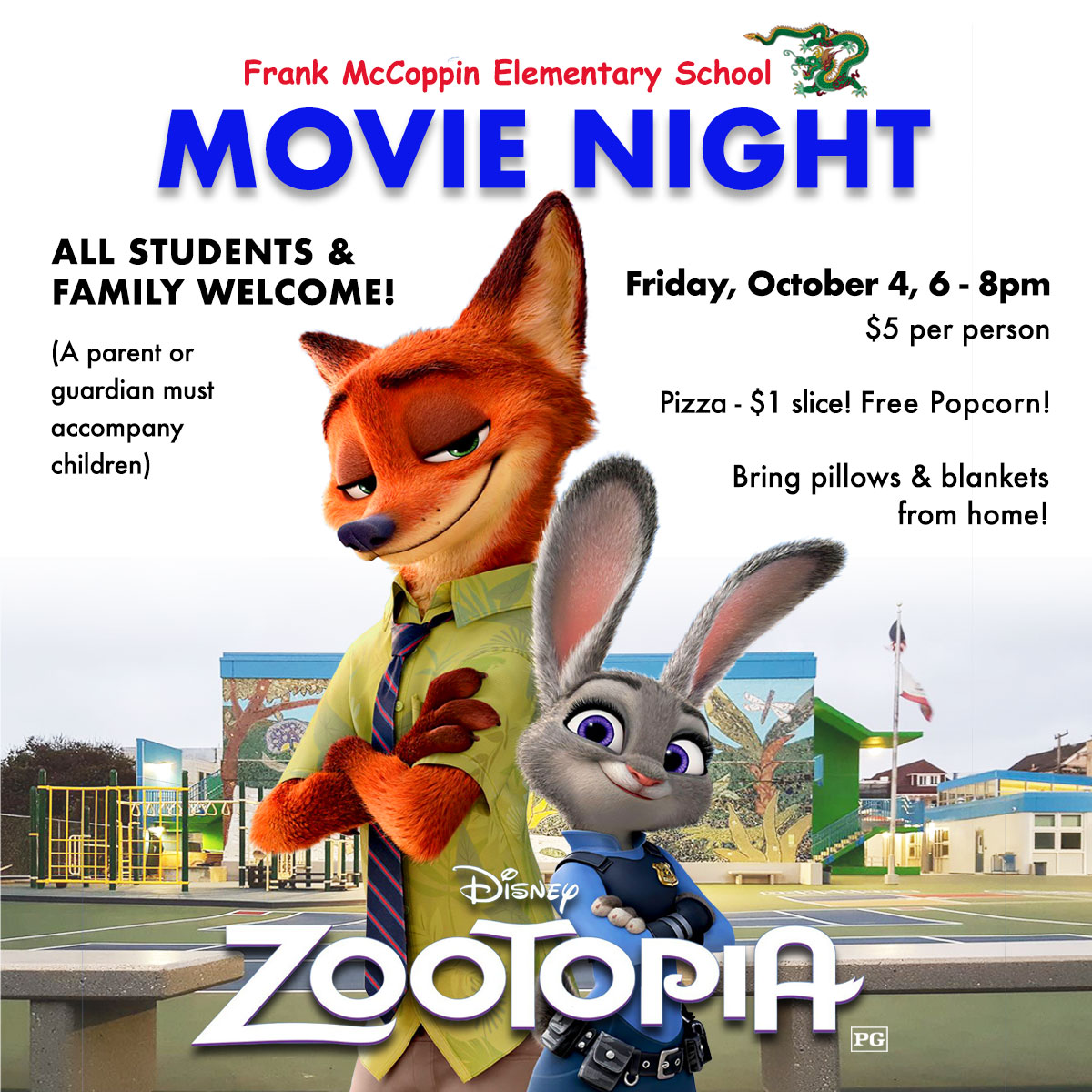 This page was last updated on December 7, 2022