McCoppin Movie Night
We love movie nights at Frank McCoppin! When we're able to gather in person, we take advantage of our Multipurpose Room and turn it into a movie theater. Kid-friendly films plus popcorn and snacks make for a fun evening out and nice way to get our community together.
Though we've not had an in-person movie night yet during the 2021-22 school year, the PTO's Social Committee has organized the Dragon's Den (Online) Film Festival. A feature film (sometimes two) is available each weekend for families to watch for free, along with related activity sheets and a weekly prize drawing. 
Another movie night is happening soon!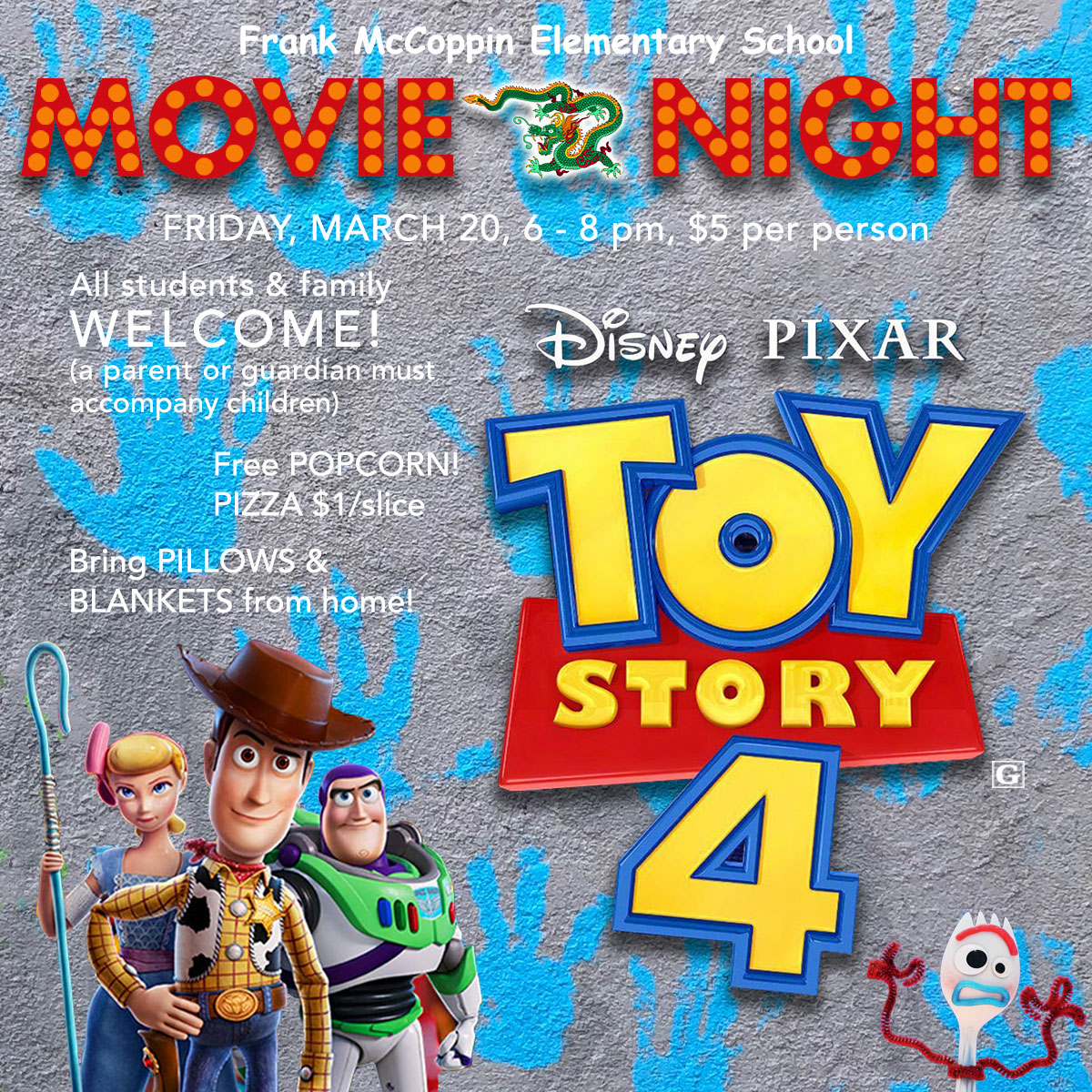 Films in the past have included....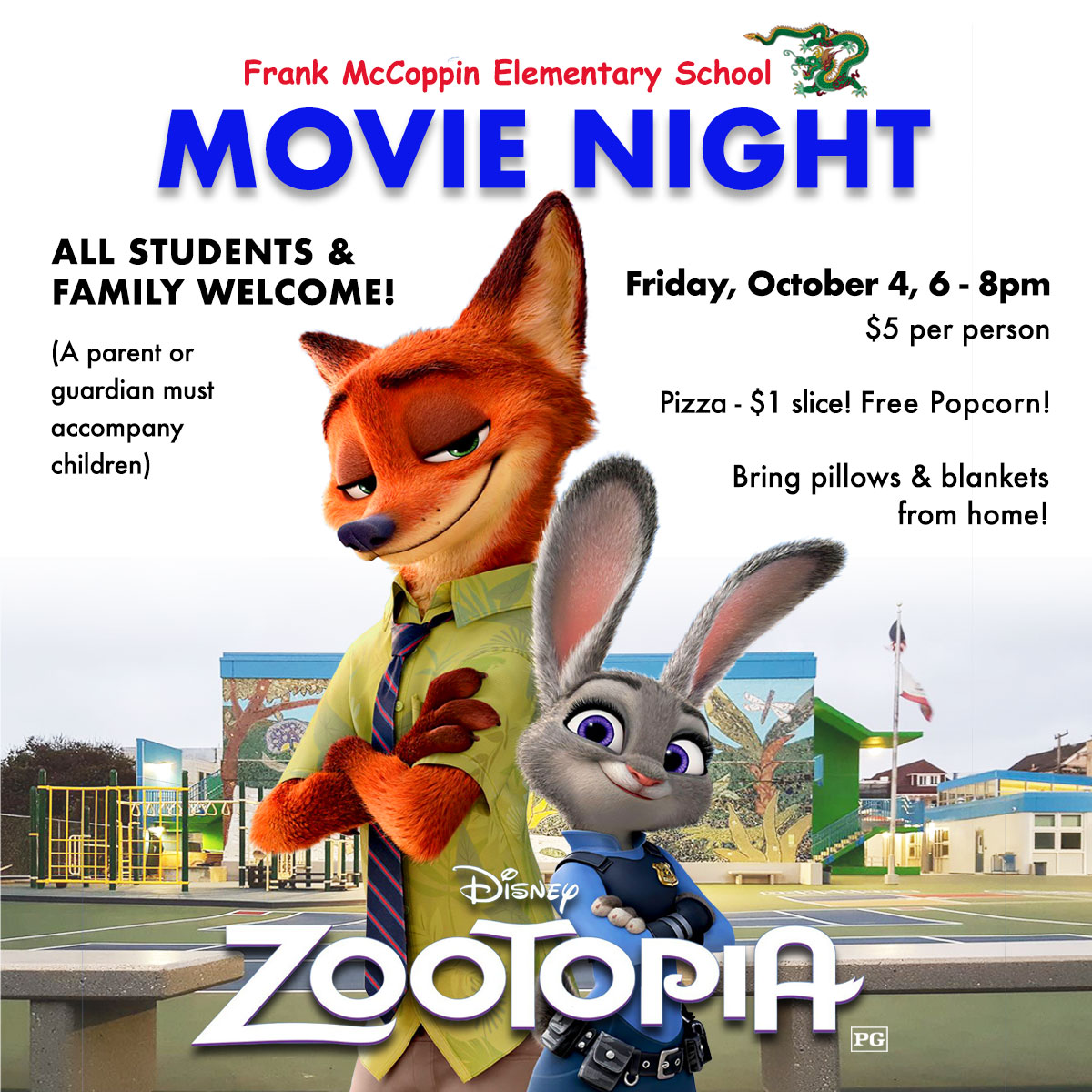 This page was last updated on February 5, 2022