Principal's message
Dear Families,
Welcome to November!
We are looking forward to an exciting month! So much will be happening this month. First of all, this Wednesday, children 5-12 years old will be eligible to get the Covid-19 vaccine. Be sure to check with your medical provider to find out when you can make an appointment if you are interested. As soon as we get more information we will forward it to you.
This month we will have our annual Thanksgiving celebration. This is always a special treat for our community as we learn more about this US tradition. We will also learn more about the impact the origins of this celebration has had on Indigenous populations as well as immigrant populations. As important, we will be sharing reasons we are thankful. We will have a luncheon on campus to share some of the traditional foods that are eaten on Thanksgiving. 
The week of November 15 students will be dismissed an hour early so that teachers can conduct Parent-Teacher conferences. Please be sure to schedule a time to meet with your child's teacher to learn more about their progress so far and how we can continue to work as a team to ensure the success this year.
The last week of November will be our Thanksgiving or Fall break. There will be no classes that week.
I am wishing you a fantastic week! Remember to set your clocks back one hour Saturday night.
Warmly,
Ms. Vasquez
Message from our Garden Teacher
Dear families, 
This is Ms. Sara, the garden and health teacher at MEC! This week is Harvest of the Month. Students will try plain rainbow carrots and radishes, and rainbow carrots and radishes with lemon and tajin. Ask them how they liked it! 
Vegetables: Organic rainbow carrots and French Breakfast radishes 
Origin: Coke Farm in San Juan Bautista, CA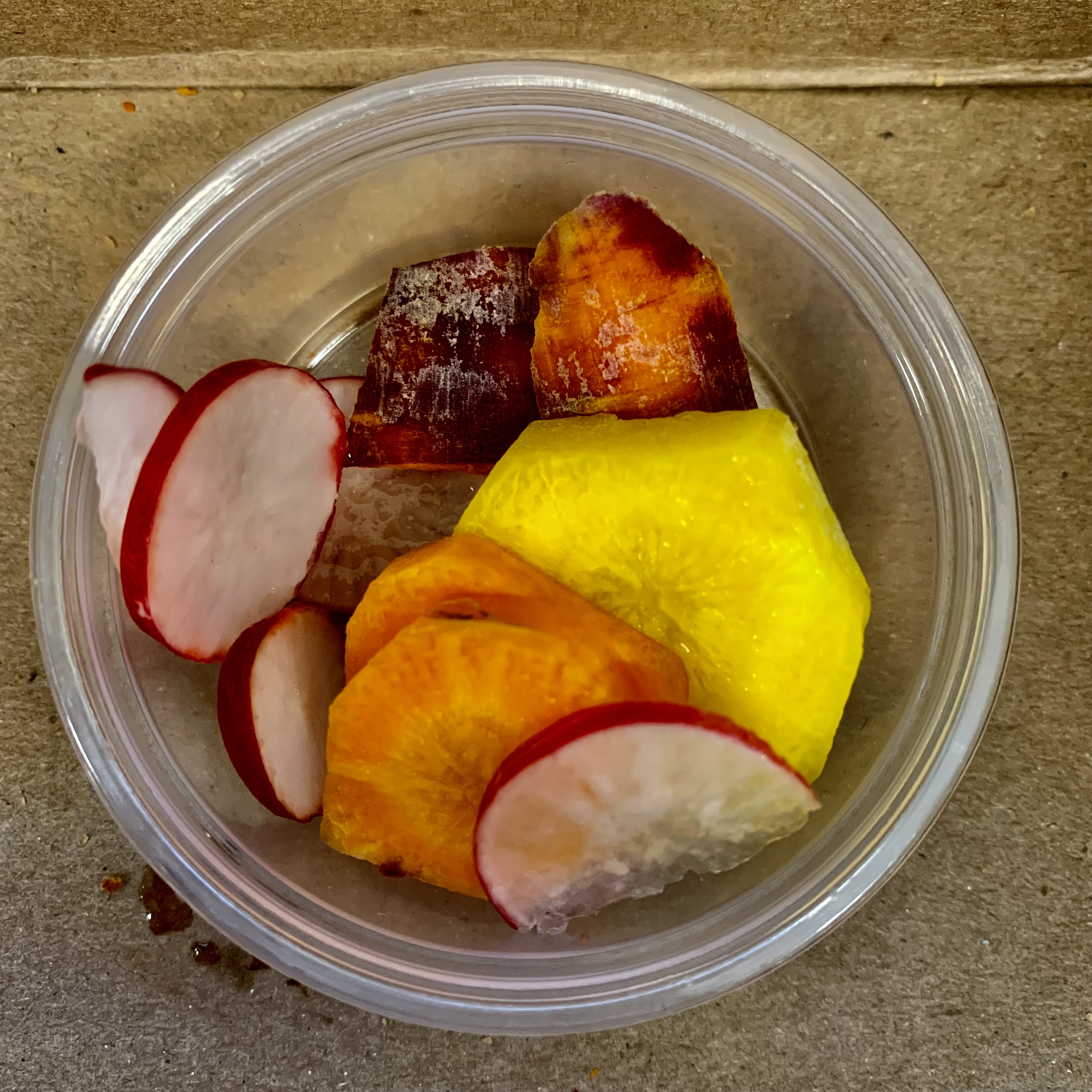 Resources: 
ChooseMyPlateto help make healthy eating decisions or meals and snacks: 
Make half your plate fruits and vegetables. 
Make at least half your grains whole grains.
Read about this month's Harvest of the Month:  Root Vegetables
Visit eatfresh.org: Delicious recipes for fruits and vegetables!
Thank you for reading,
Ms. Sara
PARENT INFORMATION MEETING
Daylight Saving Time ends-Sunday, November 7,2021
Parent Teacher Conference- From Nov. 15 to Nov 19
Please schedule you child's conference with their teacher.
Thanksgiving Day-From November 22 to 26
This page was last updated on August 30, 2022