Principal's message
Dear Families,
I hope this finds you well! I just finished classroom visits and it so exciting to see your children engaged and learning. I saw students learning in the garden and practicing English in classrooms. Walking into Math classes has been fun. The kids are learning how to play math games to learn number concepts. It is also amazing to see how students are learning how to read. They absolutely have enjoyed art class and PE. Next week, we will start classes with Performing Arts Workshop. This year, students will be participating in Afro-Peruvian dance and Zapateo. 
We are working hard to maintain high levels of safety from Covid-19 and other illnesses. We are quickly approaching cold and flu season. Please be sure your child is getting enough rest, eating balanced meals and washing their hands often. Due to Covid protocols, students have missed some instructional days. Though we want kids in school everyday, we also want to maintain health and safety standards. If your child will be absent, please let their teacher know so they can provide work and assignments via Goggle Classroom and SeeSaw. It is important that your child remain engaged in their assignments especially in Reading and Mathematics. 
Students receive homework on a daily basis. Please  review the homework daily. Also, your child should be reading daily for at least 20 minutes. We know the best way to improve in reading is by reading every single day! 
Have a fantastic week! 
Warmly,
Mrs. Vasquez
Family Stories Workshop
A Family Reading Program for Parents of Children in Pre-K to 5 grades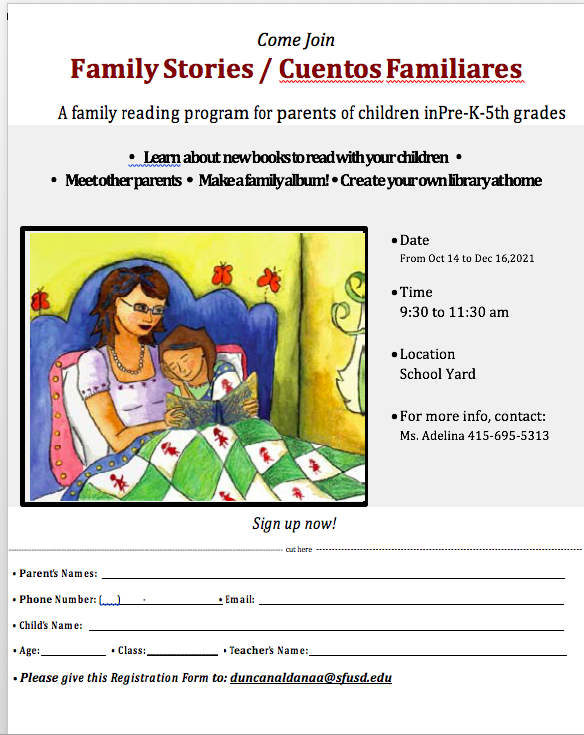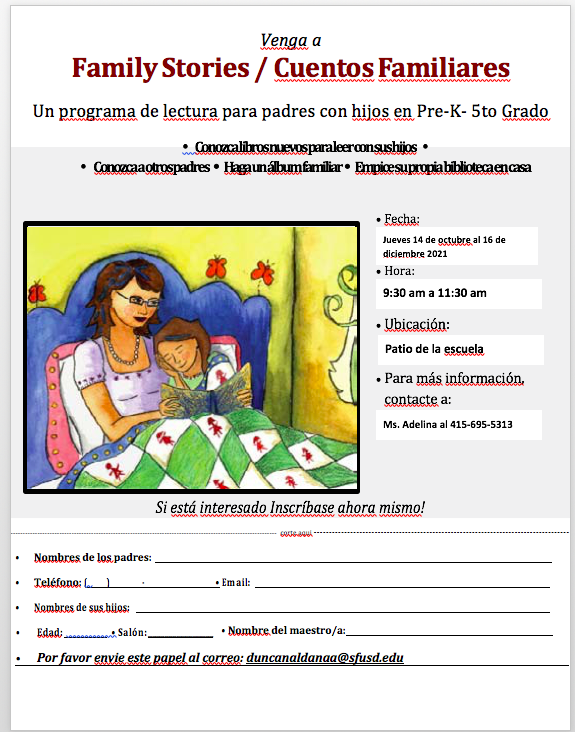 Enrollment Fair
October 22-29, 2021
This page was last updated on August 30, 2022