Japanese Bilingual Bicultural Program (JBBP)
Learning language through culture and community
The only program of its kind in Northern California, the Rosa Parks Japanese Bilingual Bicultural Program (JBBP) integrates Japanese language and culture with the District's core curriculum, providing students and their families with rich educational experience and "window to the world".
Students experience one hour of formal Japanese language and culture on a daily basis delivered by native-speaking Japanese instructors, or sensei, who work closely with classroom teachers to integrate Japanese instruction with core curriculum content. Classroom teachers also maximize exposure to Japanese language and culture throughout the day in keeping with Japanese standards established for each grade. 
Community—through our connection with students and families over 42 years and active involvement with Japantown and the Western Addition—is at the heart of Rosa Parks JBBP.
For more information, visit  www.jbbpsf.org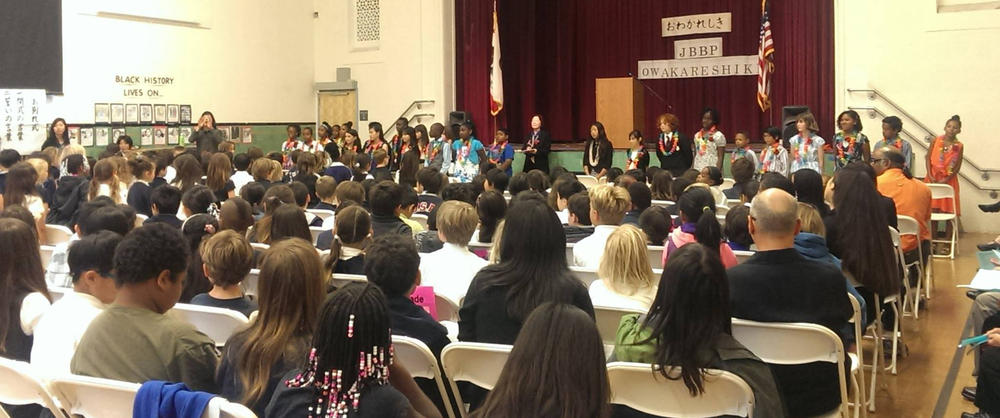 This page was last updated on June 5, 2019