Students may be dropped off from 7:30 am
Students may be dropped off from 7:30 am. The school anticipates drop off by car and bus, as well as by foot.
Students will assemble daily in the lower yard for our Rosa Parks pledge and morning exercises at 7:50 am. Attendance is taken at this time.
Rainy Day Procedure
On rainy days, students should proceed inside - grades K-2 will wait in the cafeteria, grades 3-5 will wait in the auditorium for their teachers to take them to class.
In case of Tardy
Tardy students must report to the office before proceeding to class.
Driving by Car to School
In order to maximize safety, we ask that all vehicles enter from Webster on Ellis, travel North on Hollis and exit on O'Farrell.
If you would like to walk your students onto the yard, please find a legal street parking spot. Please do not block neighbors driveways, do not use the Staff parking lot and do not leave cars in the white zone. Thank you!
Stop, Drop, & Go!
If you are dropping off by car, volunteers will be on the white zone to help students out of the car. Please make sure your students have their backpacks and coats ready and are able to quickly exit the car. Adults should not get out of the car - please wait for volunteers to open the car door to let your students out. Classrooms are assigned weeks on a rotating basis to fill the volunteer roles for this program. Check the volunteer schedule and sign up with this link.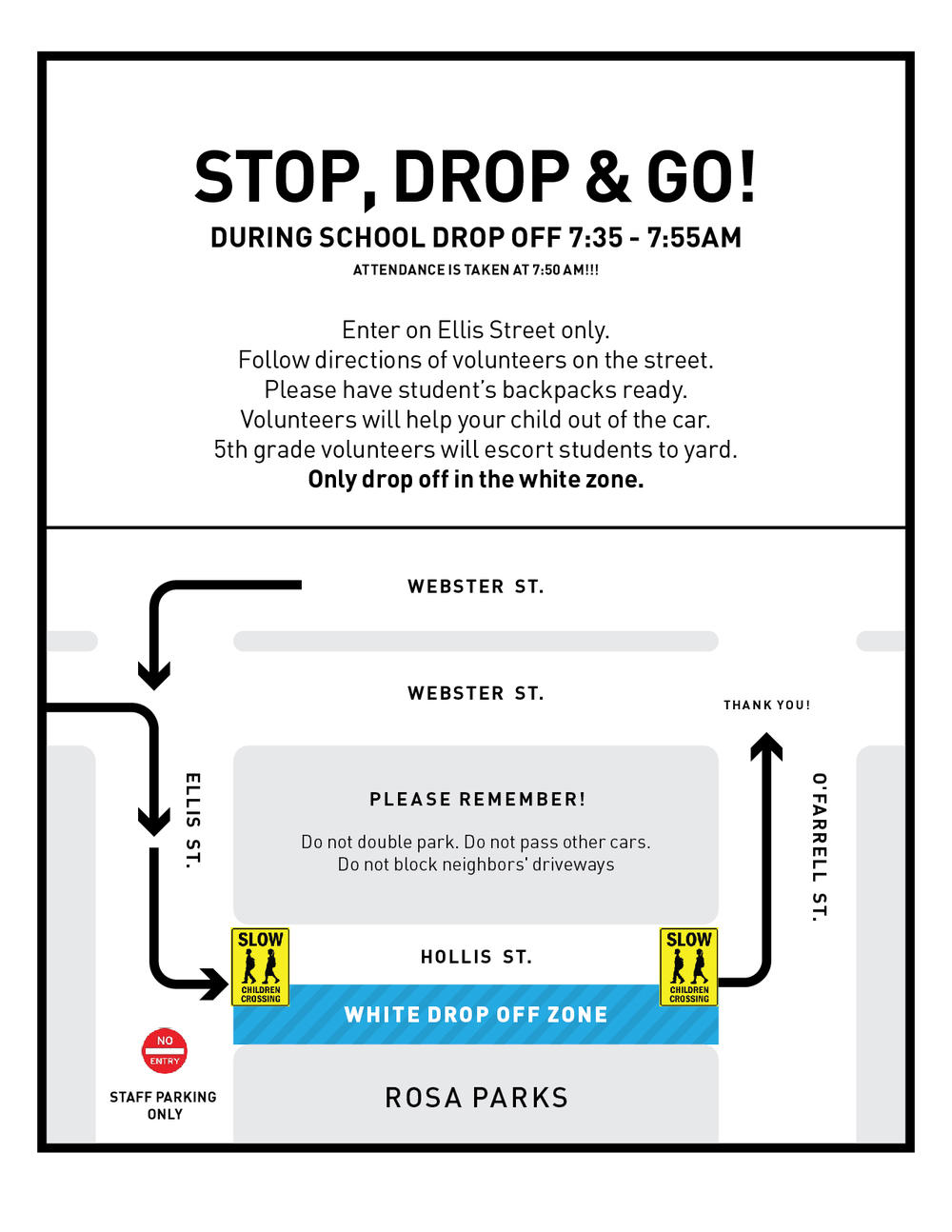 This page was last updated on June 5, 2019