The Pathway to Teaching Team
Molly McGregor Pope, Supervisor
Molly, an avid educator with a master's degree in education from USF, boasts a 25-year career with SFUSD. Starting as an elementary school teacher, she progressed to roles like Literacy Specialist and Teacher on Special Assignment with the Office of Access and Equity. Prior to coming to the Pathway to Teaching program she was the principal of McKinley Elementary School, where she was committed to dismantling inequitable systems and enhancing student outcomes for all. Molly lives in San Francisco with her husband and two college-age children.
Aman Falol, Policy & Operations Manager

Nadine Marcelo, Recruitment and Credentials Lead
Nadine leads the Recruitment and Credentialing at Pathway to Teaching. She is a HR professional who specializes in strategic recruitment, retention, and relationship-building. Nadine is passionate about improving the quality of public education through placement of talented and qualified teachers. Prior to pivoting to a career in recruitment, Nadine provided speech therapy services to kids and young adults. In her spare time, Nadine loves to read, geek out on California wines, and take her dog, Kash, out for long walks. 
Shendi Xu, Lead Coach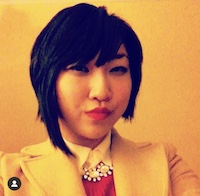 Shendi began her career in education as an ELD (English Language Development) tutor in a newcomer high school in New York City and has since worked in multiple university settings, an ed non-profit, and secondary public schools for over 10 years. Most recently, she was an RSP (resource specialist) and SDC (special day class) teacher at Francisco Middle School, where she completed the Pathway program and cleared her credential. Shendi holds a BA in English and American Literature from NYU, which informs her persistent passion for foundational literacy, textual analysis, and argumentative writing. She is a proud 1.5-generation Chinese American, intersectional feminist, and forever Jersey girl committed to personal transformation and mandatory fun. Talk film, television, and personality tests with her anytime, and definitely invite her to karaoke!
Tessa Artale McGovern, Bilingual Instructional Coach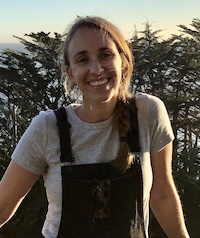 Tessa is a bilingual instructional coach and has been a member of the Pathway to Teaching school year team since 2021. She previously taught 2nd, 4th, and 5th grade Spanish Immersion at Daniel Webster Elementary. She is passionate about supporting new teachers, bilingual education, equity-centered instruction, and teaching math and science. She has facilitated math professional development through Lesson Study and was a member of the Amplify Science R&D Team where she piloted the 2nd grade Earth and Physical Science Units. She is a Middle Childhood Generalist National Board Certified Teacher.

She has also worked on the Pathway Pre-Service Preparation Team for four summers both as a Teacher Educator and Course Instructor for the Teaching Elementary Math, Teaching Elementary Science, and Language & Literacy in the Bilingual Classroom courses. When she's not teaching and coaching she volunteers as a Winter Wildlife Docent in Pt. Reyes National Seashore doing whale and elephant seal interpretation, and loves to hike, cook, and read.
Janet Miller, Special Education Instructional Coach
Janet has been a coach for mild/moderate special education with Pathway to Teaching since 2018. Prior to coaching she worked as 6th grade RSP at Oakland Military Institute, and prior to that, across settings at Herbert Hoover Middle School for over a decade. Janet received her National Board Certification in 2019, and also holds a Master of Arts in Special Education from SF State University. When not working on education related pursuits, she enjoys spending time with her family, friends, and menagerie of pets.
Gabrielle Milleza, Multiple Subject Instructional Coach
Gabrielle is a passionate educator who has taught in the classroom for the past 18 years and has a love for teaching students how to read and write using in depth phonics strategies. Gabrielle has worked with the Pathway Pre-service Preparation program for the last 5 summers and has enjoyed helping new teachers find their teacher voices and help them navigate through the world of education. Prior to transitioning to a Pathway coach this school year, Gabrielle taught first grade for 13 years at Sheridan Elementary School, earned a Master's Degree in Curriculum, Instruction, and Assessments, obtained her National Board Certification, and has helped to facilitated the Building Anti-Racist Classroom Communities course with Generation Thrive and Be The Change. When she is not working, Gabrielle loves to travel with her husband and son, watch Netflix to relax, and enjoy delicious meals at new restaurants with friends and family.
Matt Bordallo, Multiple Subject Instructional Coach
Prior to joining Pathway to Teaching, Matt was an educator in SFUSD and the Hawai'i Department of Education. He has taught 2nd, 3rd, and 6th grades, with 2nd being his favorite grade to teach! He then served as the Instructional Reform Facilitator at Rosa Parks Elementary School, where he facilitated coaching and professional development in Structured Literacy and how to incorporate research-based literacy practices in the Balanced Literacy Framework. Matt holds a master's degree in Teaching Reading from the University of San Francisco and is trained in the Orton-Gillingham methodology…Literacy is a huge passion of his! One of the best experiences he has had in SFUSD was serving as a Teacher Educator in Pathway's Pre-service Preparation program this past Summer! When he is not teaching or coaching, you can find him at the beach with his Corgi named Custard. 
This page was last updated on September 25, 2023