What is AVID?
"AVID is a class designated for students who are motivated and focused on Academic Achievement. AVID not only helps you with high school, but it also helps you get in to college. It helps you with the A-G requirements and with the college application process. The class gives students the extra push they need to succeed. The student-teacher relationship is a great one since AVID is more than a class, it's a family." 
- AVID graduating class of 2012.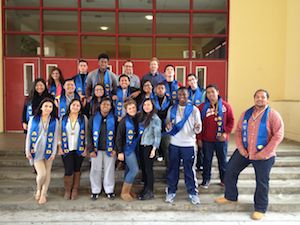 AVID Mission
AVID is a national program that was started 30 years ago, and it has been at Lincoln for several years. We graduated our first class in 2011. 
The mission of AVID is to ensure that ALL students, specifically the least served students who are in the middle:
Will be eligible to enroll in a four-year college
Will take and complete rigorous college preparatory classes at Lincoln (Advanced Placement and Honors)
Will complete all University of California A-G requirements
Will enter mainstream activities at Lincoln High School       
Will become educated and responsible participants and leaders in a democratic society.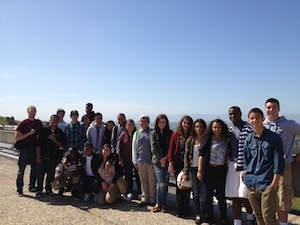 AVID Support
AVID ELECTIVE
Students take an extra elective class that focuses on skill development, community building, and tutoring to help students succeed in rigorous classes at Lincoln High School. It teaches Cornell Notes, Reading, Writing, Discussion, Organization and Study Skills. 
SITE TEAM
Site team is made up of AVID elective teachers, content teachers, school counselors, school administrator, district administrators and parents all working to ensure the success of AVID students.
COLLEGE PREPARATION
Students get personal college counseling and visit local colleges (Berkeley, Stanford, San Francisco State University, University of San Francisco).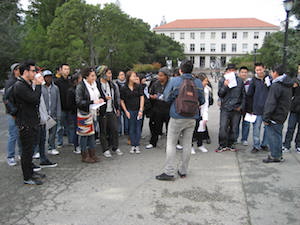 AVID SITE TEAM
Principal
Coordinator 
Elective Teachers:
9th Grade - Ms. Mariotti / Mr. Doherty

10th Grade - Mr. Doherty

11th Grade - Mr. Doyle

12th Grade - Mr. Hutchinson
Opportunities
FREE Personalized SAT Prep
If every student is different, then why is your test prep the same? Snapwiz's adaptive learning platform creates a customized course based on your skills, your time and what you need to learn to maximize your score.  With Snapwiz you can say goodbye to the "one size fits all" courses offered by all the other test prep providers.  Click to try it out: Snapwiz
This page was last updated on September 5, 2019