Welcome to the ALHS Library
Days Open: Monday - Friday
Teacher Librarian: Mr. Chan
Library Resources
(Use the back button to get back to our school site)
Welcome to the Library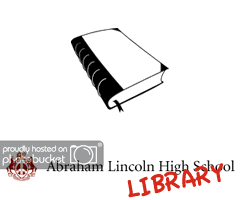 The Lincoln Library provides a wide array of services and resources for Lincoln students and faculty, in order to help students in their pursuit of academic excellence and enrich both students and faculty alike through books and literature.
Students have access to over 22,000 books, audiocasettes, and videotapes for checkout at the Library, and have a quiet place to meet and study for projects and assignments, as well as access to computers with Internet access and word processing, presentation, and spreadsheet software.
See the Library's Databases and Reference tips › 
See the Library's Hours and Policies ›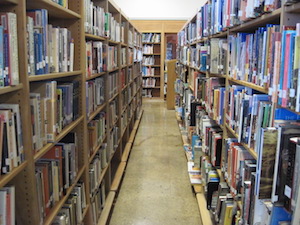 Mission Statement
Abraham Lincoln High School Library's mission is to be a diverse resource available to all Lincoln students, providing a wide variety of reference materials, literature, and computer facilities for students to enjoy.
The Lincoln Library strives to:
develop and maintain a diverse collection of materials in various media to support the curricular and personal needs of students and staff.
develop users who are information and technology literate, who are independent learners, effective users of information, and who exhibit social responsibility.
maintain a facility that is conducive to both formal and informal learning.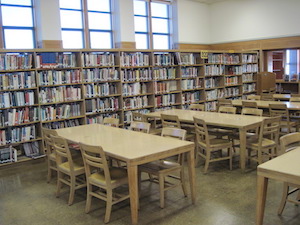 Library Resources
Per the Lincoln Library's Mission Statement, the Library offers:
Desktop and laptop computers are available for students and classes throughout the entire day.
Over 22,000 books, ebooks, and audiobooks.
Online newspaper subscriptions and magazines.
Special collections in:

Reference
College and Career
World Languages (books in Chinese, French, Russian, and Spanish)
ELL (English Language Learners)
Graphic Novels
Teacher Professional Library

Access to online reference databases
Scanning and print capabilities from computers ($.05 per page)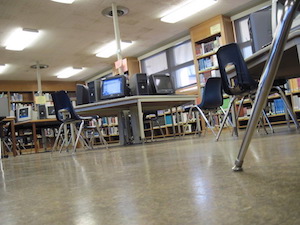 This page was last updated on June 3, 2021