Jamestown
Information about Jamestown afterschool program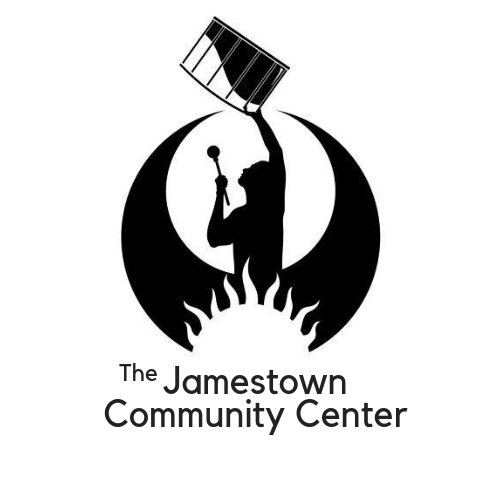 About Jamestown
Jamestown is a youth development organization cultivating academics, arts, socio-emotional support, and sports to enrich the lives of our underserved youth and their families to actively create healthier communities
After school enrichment
Si Se Puede: (K-2)

Fun educational Enrichment classes 

Loco Bloco 

Small Group Tutoring 

Homework support

Supper 

Brain soup 3-5 Grade

Supper 

Cooking, media, STEAM, Sports & Recreation, tutoring, special skills and electives

Loco Bloco – Afro-Latino music, dance and theater

Girls Got Goals (3rd-5th) Girls soccer focused on developing relationships , teamwork, athletic skills and health education.

Homework support 
Teens Program
The Youth Apprenticeship Program (YAP) students are effective and culturally competent role models for the youth in Jamestown's programs. Jamestown continues to support the growth of YAP, which currently trains high school youth as teacher assistants in our After School Programs across all of our sites.
Linked Day 
Student peer support group, behavior health and wellness.
Strengthening Families Program
The Strengthening Families Program (SFP)  is a group-based program that aims at improving communication, problem solving, and strengthening the overall bonding within the family unit. Parents will receive support in implementing effective discipline, developing healthier routines, how to effectively support children in their day to day life at school and with their peers, improve communication skills, and in creating healthier relationships with children while decreasing parental stress. The program teaches emotional self regulation, improves communication skills and relationships with parents and peers, increasing youth peer refusal skills, and reduces the likelihood of future intentions of underage alcohol and drug use. 
Life skills Training 
A substance abuse and violence prevention program for 5th and 6th graders, based on more than 35 years of rigorous scientific research. Proven to be the most effective evidence-based program used in schools today.  Developmentally designed to promote positive youth development. In addition to helping kids resist drug, alcohol, and tobacco use, the Life Skills Training Middle School program also effectively supports the reduction of  violence and other high-risk behaviors.
Jamestown Details
Staff: Emily Madriz
Cell: 916-678-1263

Email: emilym@jamestownsf.org
Ages: Kinder to 5th Grade
Hours: 
Phoenix Risers 7:00 AM - 9:30 AM

After School Care until 6:00 PM
Calendar: Closure dates align with SFUSD calendar; Holiday and Summer programs are available
Location: Onsite (Longfellow)
Cost:  www.jamestownsf.org/register
Returning Back to Programming  during COVID
Jamestown will begin virtual after-school programming on August 17th.  We will continue virtual until further notice.
For more information, visit Jamestown's Longfellow Program page: 
https://www.jamestownsf.org/longfellow
This page was last updated on October 20, 2021