Walking School Bus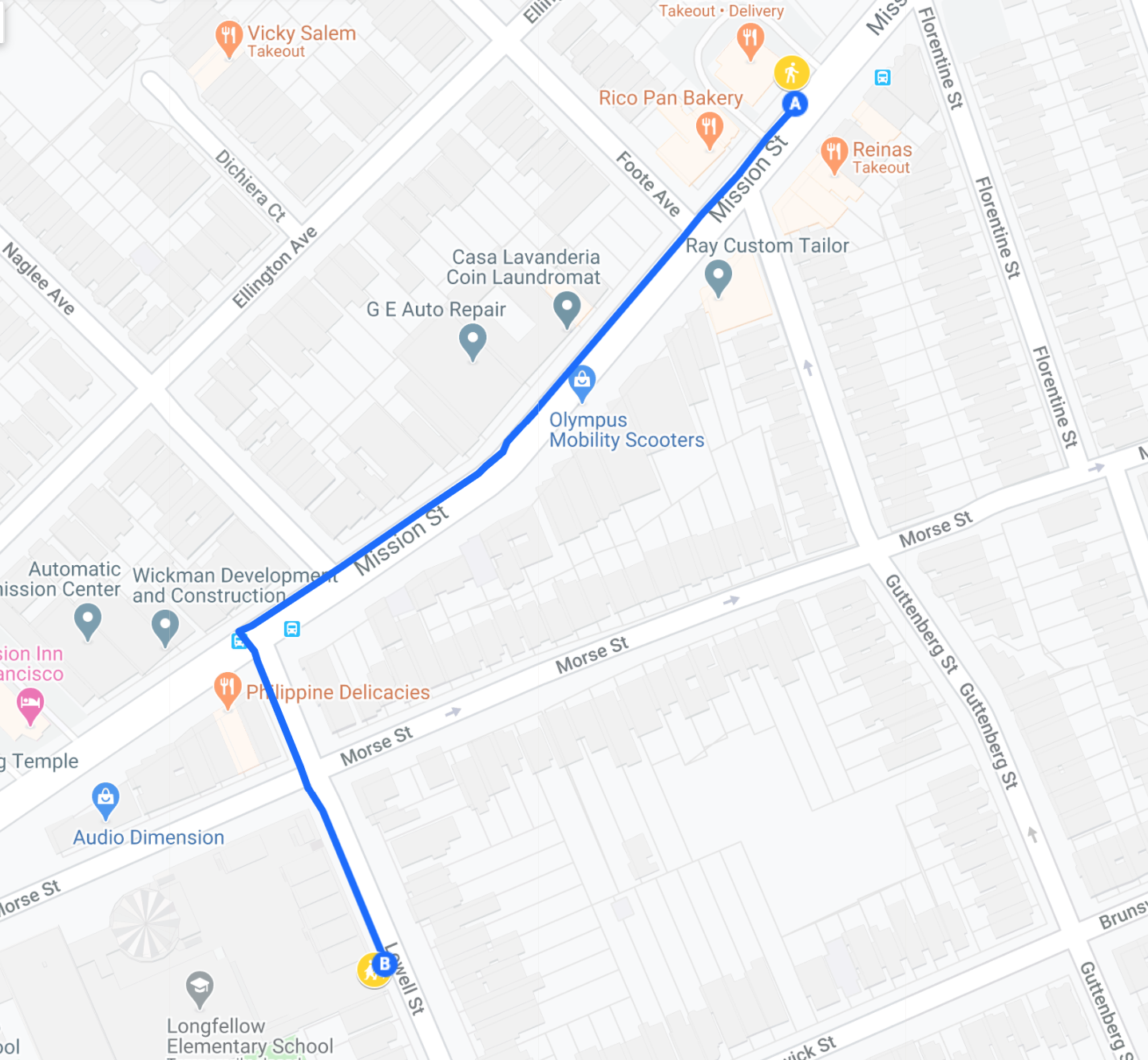 Want to practice self care for yourself and your child all before the start of the school day? Our Walking School Bus program provides movement, connection, and socialization for children and grown ups during a short morning walk to school each Monday. During this socially distanced walk, we typically do a street cleanup along the route. Garbage pickers, trash bags, gloves, and hand sanitizer are provided. Please come prepared with your personal protection equipment (masks and hand sanitizer). The walk is led by parents and accepts student drop-offs. The more families who participate in the Walking School Bus instead of driving all the way, the lower the danger of our children being hit by vehicles and the less pollution our children breathe in from vehicle exhaust at school. 
The walk leaves each Monday at 8:15am from the sidewalk in front of the 5454 Mission St. McDonald's and travels south on Mission before crossing east on Lowell and entering the Longfellow schoolyard at  the Lowell St. entrance.  If we are Sheltered In Place due to COVID19, the street cleanup will be held instead.   
Contact Jason Serafino-Agar for more information at walkingschoolbus@longfellowstpta.org or call (415) 469-4730. Please also check-out https://www.mybikeskills.com/12-years-of-the-longfellow-walking-school-bus/ for more history on our walking school bus. 
This page was last updated on August 7, 2020