STUDENT ATHLETE PAPERWORK PARTICIPATION
STUDENT-ATHLETES MUST COMPLETE BEFORE PARTICIPATION 
Each student should have ONE account and ONE profile for EACH sport. Please do not make a new profile for every time you log into Home Campus. 
AAA/SF Section is currently utilizing the Home Campus software for all medical and eligibility/transfer clearances. 
With that said, Balboa H.S. athletics will be using homecampus.com to receive and accept student-athlete paperwork electronically. Once uploaded, students will turn in the paperwork packet for physical records for future reference. 
Attached is a flyer explaining how students can sign up and use home campus to start their paperwork process. Students can take a picture or scan their physical forms and upload it to the home campus website. All paperwork such as opioid, steroid, concussion, sudden cardiac, and heat illness are electronically signed on the website. 
Once submitted, we will review the electronic paperwork to clear the student for participation. 
IMPORTANT 1. Student Athlete Pre-participation Physical Form
IMPORTANT 2. Parental Consent to Play Athletics Form
Sudden Cardiac Arrest Information Sheet
Balboa High School Athletic Program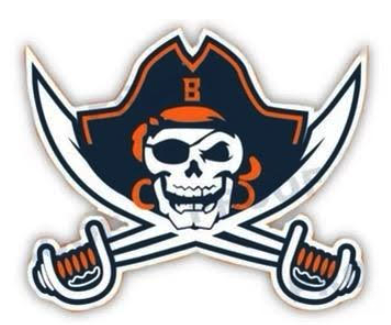 Balboa Football State Championships
Balboa Athletics News
MARCH 8, 2022
Watch the SFGOVTV video documenting Balboa's State Championship title run. Includes interviews from Coaches and Players and video clips from our team's visit to City Hall!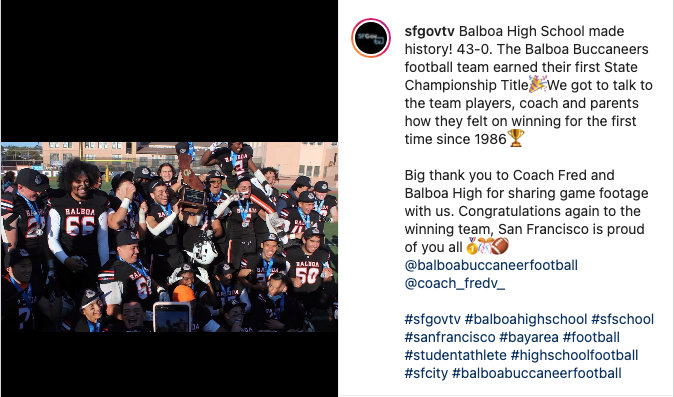 DECEMBER 11, 2021
WE ARE STATE CHAMPIONS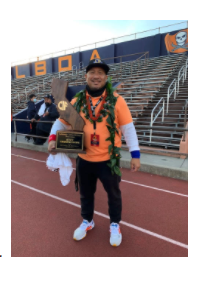 Coach Fred Velasquez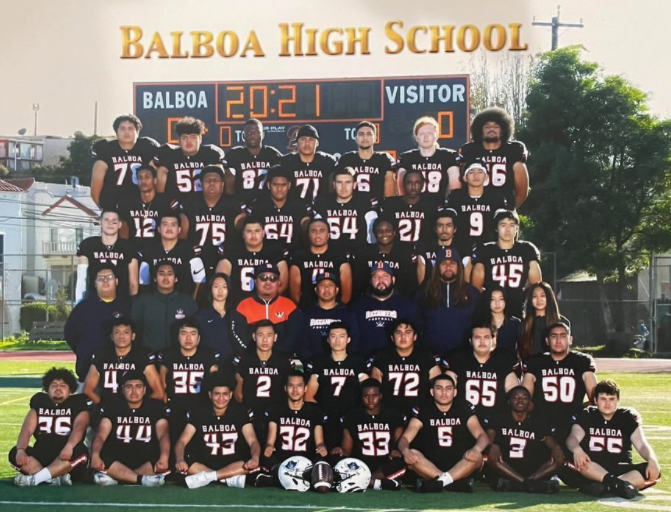 The Balboa Buccaneers earn their very first State Championship Title, beating the Taft Toreadors (Woodland Hills, Los Angeles), 43-0 in the CIF Division 7-A State Championship game here at Balboa Stadium, Saturday, December 11, 2021. Congratulations to Coach Fred Velasquez, the coaching staff and most importantly our Varsity Boys Football Team! 

More information to come!
DECEMBER 10, 2021
WE'RE GOING TO STATE! 
State Football Championship Finals (Division 7-A)
Balboa Buccaneers (San Francisco) vs. Taft Toreadors (Los Angeles)
Balboa High School Stadium | December 11, 2021, 1pm
Our Balboa Buccaneers will face the Taft Toreadors (Woodland Hills, Los Angeles) for the CIF Division 7-A State Championship here at Balboa Stadium, Saturday, December 11, 2021 at 1pm! 

Tickets are available online starting this Wednesday 12/09/21 only through CIF's ticketing partner GoFan. Tickets are $12 for adults and $8 for high school students, seniors (65+), and children (5+). Two tickets would be required to attend at least one game on each day. 

(Ticket Website: https://gofan.co/app/school/CA22862)

CONGRATULATIONS TO COACH FRED VELASQUEZ AND THE VARSITY BOYS BALBOA FOOTBALL TEAM on their TURKEY DAY VICTORY!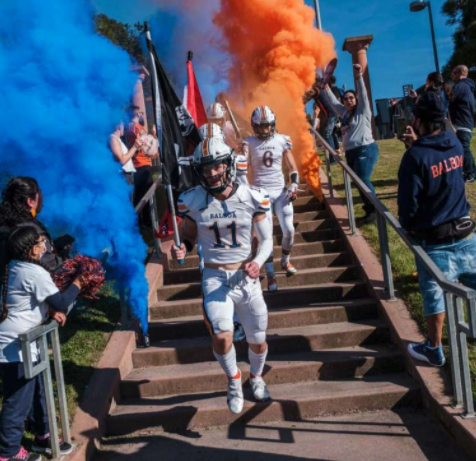 Photo by Nick Otto, for the San Francisco Chronicle

Balboa Buccaneers 21 Lincoln Mustangs 0
Kezar Stadium, November 25, 2021

Balboa has won their first City Championship since 1984! 
Come support the Bucs as they play the Taft Toreadors (Los Angeles) in the
Section 7A State Championship game here at Balboa, December 11, at 1pm
This page was last updated on May 30, 2023