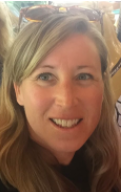 Hi!  My name is Nicole King and I am one of the 5th grade teachers here at Lafayette.  I began teaching at Lafayette in 2014, following 9 years of teaching Kinder, 1st, and 4th grades in SFUSD schools, including John Muir and Starr King.  Prior to this I taught 4th grade for 2 years in Southern California.  I received my bachelors degree in Education and my multiple subject teaching credential from Cal State Long Beach.  
I enjoy spending time with my family and dog outdoors, especially along the coast!  I also enjoy hiking, biking, jump roping, skateboarding, reading and sewing.  I live in the neighborhood and am a Lafayette parent as well.  
5th grade is a very important transition year for students.  Throughout the year, children are encouraged to become more independent, organized, and reflective in order to prepare them for the challenges of middle school. I enjoy facilitating learning activities while watching students self motivate and take ownership and pride in their work.  I feel very fortunate to be part of the Lafayette community!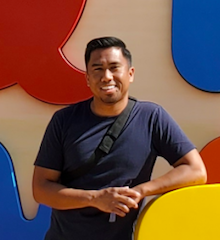 This will be my 4th year at Lafayette! I absolutely love teaching 5th graders! I received a degree in Biological Sciences, but also enjoyed interacting with students and seeing them improve and grow. From that, I decided to become a teacher and have loved every minute of it! 
I also enjoy watching, playing, and coaching basketball. Watching the NBA (go Kings!) is one of my favorite things to do. If you catch me on the yard, feel free to challenge me to a game of HORSE!
As I try my best to make school fun and engaging for my students, I hope they also try their absolute best to learn and improve every single day. Go Dolphins!
This page was last updated on October 20, 2021