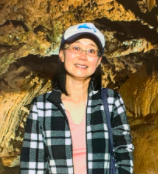 Hello!  My name is Eunice Chue.  As a native San Franciscan, I attended St. Mary's Chinese Day School, Herbert Hoover Middle School, Lowell High School, and City College of San Francisco.  While I earned my Bachelor of Arts in Psychology and minor in Asian American Studies at San Francisco State University,  I participated in the SFSU teaching credential intern program. I served as an intern Chinese-bilingual kindergarten teacher at Lafayette.   After I received my Multiple Subjects Teaching Credential in 1999,  I taught a fourth and fifth grade combination class before I became a first grade teacher.
First grade is definitely the year for building the foundations for future academic learning. Besides learning the basic phonics skills using the Fundations program, my students engage in daily shared reading and small group guided reading lessons.  In addition to reading many fascinating literature, the children learn different writing strategies and compose a variety of innovative books during Writer's Workshop.  Since I firmly believe that children learn best through hands-on experiences, I integrate a lot of art, science, and field trips into my curriculum.  Meanwhile, I  look forward to another awesome school year in working with my first grade class and their families!   
Aside from teaching, I enjoy cooking, baking, gardening, hiking,  and road trips.  Two of my favorite places to visit are Yosemite National Park and Emerald Bay State park in South Lake Tahoe.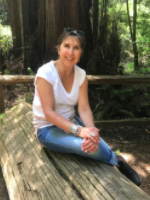 Hi, my name is Gina Martinez and I am a First Grade teacher at Lafayette School. I have been a teacher for over 25 years, teaching mostly 1st and 2nd grades.  I grew up in Denver, Colorado, the Mile High City. I received my teaching credential from Metro State College and graduated with a Masters in International Education from Denver University.  After teaching in the Denver Public Schools for 5 years, I headed to Bogota, Colombia where I taught 1st grade for two years at an International School, and was fortunate to travel around South America. I moved to San Francisco 25 years ago and have taught at schools in the Mission, Pacific Heights and now at Lafayette. Teaching at Lafayette has been a joy! I appreciate the children and the supportive parents.
I have lived in the Mission with my husband for 25 years where we have raised our two children, Santiago and Olivia. Both have graduated from college and are off doing things they love. During my free time, I enjoy hiking, Bikram yoga, wine tasting, cooking, baking and making art!
My goal as an educator is to create a safe and happy environment, where my first graders can become confident readers, writers, thinkers and creators. It is important to instill a love of books at an early age, and give students a positive school experience that they will carry with them throughout their lives. I also want to empower children to advocate for themselves, learn about social justice and value diversity. All children need to know that they are special, and that they have much to contribute to the world. I hope that each student will be a good friend and support each other in the months ahead. Of course, this year, 2020-2021, will be like no other, and although we are all coping with the current, extraordinary circumstances that have confronted our homes, our families and our communities, my goal is to have us all support each other and do our best as our students grow and learn.
Hello!
My name is Santiago Cuevas and I teach first grade at Lafayette Elementary. I grew up in East Los Angeles before receiving a Bachelor's Degree in History from the University of California, Irvine (UCI). Once finished with my Bachelors, I traveled abroad to teach English and Kindergarten in Japan and Thailand for a total of three years. After meaningful reflection about what to do next in life, I decided to move to the bay area in 2016 to become a public-school teacher. Around this time, I joined SFUSD as a paraprofessional working with students with specific social emotional needs. After working and going to school for 2 years, I finally received my teaching credential from San Francisco State University in 2018. Fortunately, I then joined the Lafayette team in 2019 as a Kindergarten Teacher.
In my free time, I enjoy listening to music, playing drums, cooking, playing basketball, and taking long walks with my two dogs (Chaser & Snowdrop). As an educator, I strive to provide a safe and calm space that welcomes, respects, and cherishes the unique individuality and culture of each student and family.
I look forward to a wonderful, inspiring, and fun year with my class!
Meagan Goodfriend
Room 107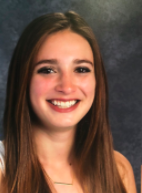 Hello! My name is Meagan Goodfriend and I am incredibly excited to join the Lafayette Elementary School community. I began my journey at Lafayette as a student teacher in 2017, became a 4th grade long-term substitute teacher in 2018 and am now transitioning to my role as a first grade teacher. I received both my BA in psychology and my Masters in Teaching at the University of San Francisco. 
 I am originally from New Jersey but moved to San Francisco in 2014 in pursuit of nicer weather and increased outdoor spaces. When I am not in the classroom I enjoy exploring the community around me, often getting lost in all that San Francisco has to offer. Some other hobbies of mine include hiking, gardening, yoga, and cooking. My goal as an educator is to create a safe environment in which students feel that they can push themselves and take risks to further their learning. I believe that every student deserves a team that encourages them to do their best and therefore strive to create a team between each student, their families and loved ones, and myself. I am looking forward to a wonderful and engaging school year!
This page was last updated on October 20, 2021