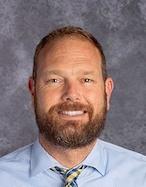 Welcome Lafayette Community!  My name is Jacob Hodgson and this is my fourth year at Lafayette, my 11th year as a principal and my 23rd year in education.  
I went to Washington State and Chico State Universities where I played football and earned my degree and teaching credential.  I received my Master's in Education Administration andAdministrative Credential from San Francisco State University.
I am so happy to be a part of the Lafayette Community and look forward to getting to know each of our students and their families better each day.  I am lucky to be surrounded by such an amazing staff that work hard each day to make connections and engage learners.
When I am not at Lafayette, I am enjoying the neighborhood, San Francisco and the surrounding area with my family and friends.  My wife and I have two children and we all like to travel, listen to music and cook.
If you live in the area around Lafayette, you'll undoubtedly see us in the neighborhood.
I am excited to have you here and welcome you all to Lafayette.  Go Dolphins!
Craig Berger
Assistant Principal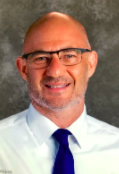 Hi! My name is Craig Berger and I am your Assistant Principal. This is my 3rd year at Lafayette and 25th year with SFUSD. Along the way, I was a Paraeducator, primary-grade Teacher, Teacher Coach, and ESY Principal.
I earned a Bachelor's degree at the University of Massachusetts, Amherst and a Master's degree in Education at San Francisco State University.  
My passion is working to ensure that each and every student and family member feel that they are a valued member of our community regardless of background or personal circumstance.  When I am at school, you can most often see me in the cafeteria or on the yard during recess. I love to play knock-out which is a lot of fun even though I never seem to win.
When I am not working I love relaxing at home with my daughters, partner, and two cats.  I have a new garden which I enjoy tending to. My favorite plants are our two kiwifruit vines. 
Welcome to Lafayette, I hope you love it here as much as I do!
Rhodora Hicks
Student Advisor