Sarah Allison
Visual Arts
Hello! My name is Sarah Allison (Ms. Allison) and I am happy to be joining the Lafayette elementary team. 
This is my third year as a full-time itinerant arts teacher and my fourth year with SFUSD. During the week I can also be found at John Muir, Visitacion Valley, and Sunset elementary schools or out at Baker Beach where I teach yoga. 
I have both a bachelor and a master degree in fine arts emphasizing on ceramics, sculpture, and mixed media. I love working with students on collaborative projects and I am excited for all the upcoming creativity.
Christina Ball
PE Teacher
My name is Christina Ball (Ms. Ball) and I am the Elementary Physical Education Specialist here at Lafayette Elementary. I have my teaching credential in Physical Education for grades K-12 and I have taught with SFUSD at both the elementary and middle school levels since 1999.
Having taught PE at several elementary schools throughout SFUSD, I have seen the importance and positive impact that PE has in the total education of students. They learn foundational skills of movement, health-related fitness, and other learning experiences that address not only their physical but their cognitive & social-emotional developmental needs so they may be physically active for a lifetime.
Lafayette is a special community and I feel fortunate to have a job that I love.
Growing up in a military family, I lived in Virginia, Italy, Montana and then my family settled in Louisiana. I went to Louisiana State University on a basketball scholarship, received my B.A. degree then taught PE and coached athletic teams in Louisiana for 2 years before moving out here to San Francisco. I appreciate the diversity of our city and the Bay area. I enjoy being active, and besides playing basketball and softball many years, I trained in Muay Thai kickboxing for 14 years and appreciate any type of Martial Arts.  I like to paddle board, snorkel and be near the Ocean. My interests also include  reading books on Psychology, Philosophy and Metaphysics.
Adrienne DeLanda
Music Teacher
Shannon Gerrity
Visual Arts
In the past, my students have called me Ms. G (short for Ms. Gerrity).  
This is my fourth year teaching Visual Art for SFUSD.  I began my career as an English teacher:  
I taught at James Lick Middle School, the Ruth Asawa School of the Arts, the Academy, as well as two international schools: the International School of Stavanger and the International School of Amsterdam.
I am excited to be returning to Lafayette to continue building relationships with our students and their art making!  My work can be found via my teaching portfolio and website. 
Donna Jer
Librarian Assistant
Leslie Jer
Teacher Librarian
Carmen Leung
Special Education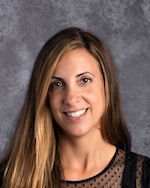 My name is Shannon Parenti and I am one of Lafayette's Speech-Language Pathologists. I graduated from San Francisco State University in 1999, with a Bachelor's Degree in Communicative Disorders and entered SFSU's Graduate program in Speech Pathology. I earned my Masters of Science degree in Speech Pathology and Clinical Service Rehab Credential in 2001. I immediately began working for SFUSD.
When I am not working I enjoy spending time with my husband and two sons, Drew and Colton.
I am looking forward to another great year at Lafayette.
Jordan Paxhia
Special Education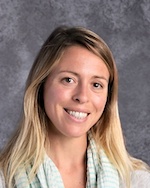 I am a Special Education teacher here at Lafayette Elementary School.  I started teaching in 2003 in Boston, Massachusetts and completed my Masters in Special Education at Wheelock College in 2005.  I lived and taught in Boston until 2009 when I moved to San Francisco to continue teaching.  For the last three years, I worked as a Positive Behavior Interventions and Supports Coach and PAX Good Behavior Game Partner for SFUSD.  While I loved working at various school sites and learned a tremendous amount, I missed working directly with children.  I feel very fortunate to have found a spot at Lafayette.  I am continuously impressed by the community here and am grateful everyday to come work with such wonderful people. 
When I am not at school, you can find me enjoying the outdoors.  I am a competitive sailor and also love to surf, cycle, run, swim and hike.  My family moved west to San Francisco shortly after me (the winters are long and cold in the northeast!), and my husband and I are lucky to be able to spend time with them be it exploring the city, walking their dogs at Ocean Beach, or enjoying a picnic at Golden Gate Park.
Rob Tassano
Special Education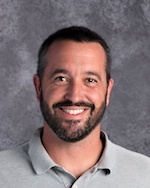 My name is Rob Tassano and I am a Resource Teacher at Lafayette Elementary.  I graduated from Cal Poly San Luis Obispo with a degree in Business and then received my teaching credential from San Francisco State University.  This is my fourth year at Lafayette and I am very excited to be back and for the opportunity to be part of such a wonderful school community.  All the teachers, staff and parents make Lafayette a wonderful place for students to learn and grow!  When I am not teaching, I enjoy spending time with my family, playing and watching sports, and traveling as much as possible.  Maui and Lake Tahoe are two of my very favorite places to visit.  I am a huge San Francisco Giants and 49ers fan!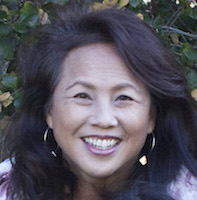 Greetings! I am a San Francisco native and grew up in the Chinatown and Portola neighborhoods. I received my teaching credential at SF State University and began my teaching career with SFUnified in 1994. I've taught at Cesar Chavez Elementary (5th, 1st, Tech), Marshall Elementary (Tech), and Paul Revere K-8 School (Tech).  Before coming to Lafayette, I was a Teacher on Special Assignment with the Educational Technology Department in SFUSD.  In 2014, I joined the Lafayette community as the Technology Teacher and have since evolved the role and program into a STEAM focused one. My passion is teaching computer science and engineering and I hope to grow a Maker Program at Lafayette.  
I am a lifelong learner and it brings me joy to instill that excitement and love of learning in my students. I want kids to feel validated wherever they are at and also know that learning and growing brain cells and skills is an ongoing process!
When I am not working, I treasure time with my family going on road trips, camping, having game nights and trying crazy cooking projects.