Adrienne DeLanda
Music Teacher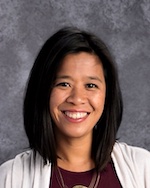 Hi, my name is Lindsay Gonzales and I am the STEM teacher at Lafayette.  I have been teaching at Lafayette since 2007.  I previously taught Kindergarten at Lafayette. I was born and raised in San Francisco.  I graduated from UC Davis with a B.S. in Human Development and a minor in Education. I received my Elementary Education teaching credential from San Francisco State University.  I received my Early Childhood National Board Certification in 2012. I enjoy traveling and documenting my journeys through photography, baking, crafts, running, and going to Giants games. I am excited to have a great year teaching all of our students in the STEM lab.  
Donna Jer
Librarian Assistant
Leslie Jer
Teacher Librarian
Carmen Leung
Special Education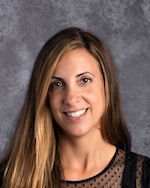 My name is Shannon Parenti and I am one of Lafayette's Speech-Language Pathologists. I graduated from San Francisco State University in 1999, with a Bachelor's Degree in Communicative Disorders and entered SFSU's Graduate program in Speech Pathology. I earned my Masters of Science degree in Speech Pathology and Clinical Service Rehab Credential in 2001. I immediately began working for SFUSD.
When I am not working I enjoy spending time with my husband and two sons, Drew and Colton.
I am looking forward to another great year at Lafayette.
Jordan Paxhia
Special Education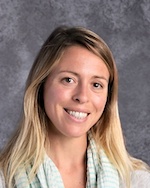 I am a Special Education teacher here at Lafayette Elementary School.  I started teaching in 2003 in Boston, Massachusetts and completed my Masters in Special Education at Wheelock College in 2005.  I lived and taught in Boston until 2009 when I moved to San Francisco to continue teaching.  For the last three years, I worked as a Positive Behavior Interventions and Supports Coach and PAX Good Behavior Game Partner for SFUSD.  While I loved working at various school sites and learned a tremendous amount, I missed working directly with children.  I feel very fortunate to have found a spot at Lafayette.  I am continuously impressed by the community here and am grateful everyday to come work with such wonderful people. 
When I am not at school, you can find me enjoying the outdoors.  I am a competitive sailor and also love to surf, cycle, run, swim and hike.  My family moved west to San Francisco shortly after me (the winters are long and cold in the northeast!), and my husband and I are lucky to be able to spend time with them be it exploring the city, walking their dogs at Ocean Beach, or enjoying a picnic at Golden Gate Park.
Rob Tassano
Special Education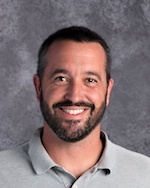 My name is Rob Tassano and I am a Resource Teacher at Lafayette Elementary.  I graduated from Cal Poly San Luis Obispo with a degree in Business and then received my teaching credential from San Francisco State University.  This is my fourth year at Lafayette and I am very excited to be back and for the opportunity to be part of such a wonderful school community.  All the teachers, staff and parents make Lafayette a wonderful place for students to learn and grow!  When I am not teaching, I enjoy spending time with my family, playing and watching sports, and traveling as much as possible.  Maui and Lake Tahoe are two of my very favorite places to visit.  I am a huge San Francisco Giants and 49ers fan!