Christina Ball
PE Teacher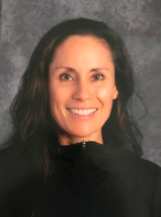 My name is Christina Ball (Ms. Ball) and I am the Elementary Physical Education Specialist here at Lafayette Elementary. I have my teaching credential in Physical Education for grades K-12 and I have taught with SFUSD at both the elementary and middle school levels since 1999.
Having taught PE at several elementary schools throughout SFUSD, I have seen the importance and positive impact that PE has in the total education of students. They learn foundational skills of movement, health-related fitness, and other learning experiences that address not only their physical but their cognitive & social-emotional developmental needs so they may be physically active for a lifetime.
Lafayette is a special community and I feel fortunate to have a job that I love.
Growing up in a military family, I lived in Virginia, Italy, Montana and then my family settled in Louisiana. I went to Louisiana State University on a basketball scholarship, received my B.A. degree then taught PE and coached athletic teams in Louisiana for 2 years before moving out here to San Francisco. I appreciate the diversity of our city and the Bay area. I enjoy being active, and besides playing basketball and softball many years, I trained in Muay Thai kickboxing for 14 years and appreciate any type of Martial Arts.  I like to paddle board, snorkel and be near the Ocean. My interests also include  reading books on Psychology, Philosophy and Metaphysics.
My name is Ms. Lori Brook and I am Lafayette's ELD (English Language Development) teacher.  I have taught in SFUSD since 2006 and here at Lafayette since 2011.  I was born and raised in the Chicago area but have been in San Francisco since 2004. I received my teaching credential from SFSU and have taught Kindergarten, 1st, 3rd and 4th grades. 
I live in the Sunset neighborhood and enjoy exploring Golden Gate Park with my husband and two children.  My son is now attending school here at Lafayette.  
I love the Lafayette community and am thankful to work with an amazing group of people. I am so excited Lafayette has made this ELD position and love working with the English learner students here!
Adrienne DeLanda
Music Teacher
Shannon Gerrity
Visual Arts
In the past, my students have called me Ms. G (short for Ms. Gerrity).  
This is my fourth year teaching Visual Art for SFUSD.  I began my career as an English teacher:  
I taught at James Lick Middle School, the Ruth Asawa School of the Arts, the Academy, as well as two international schools: the International School of Stavanger and the International School of Amsterdam.
I am excited to be returning to Lafayette to continue building relationships with our students and their art making!  My work can be found via my teaching portfolio and website. 
Leslie Jer
Teacher Librarian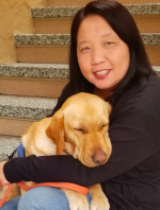 Hi! My name is Leslie Jer. I was born in Seoul, Korea and raised in San Francisco, CA. I am the teacher librarian at Lafayette. I have been teaching at Lafayette Elementary School since 2017. Prior to working at Lafayette, I was the teacher librarian at Guadalupe, Ulloa, and Daniel Webster Elementary School.  Before becoming a teacher librarian, I was a classroom teacher who taught 2nd grade for 14 years and kindergarten for 2 years.
I graduated from San Francisco State University with a B.A. in Liberal Studies and a minor in Arts.  I received my elementary education teaching credential from Chapman University.  I received my Library Studies degree from San Jose State University.
Lafayette is an extraordinarily special place for me.  Not very many people can say they attended Lafayette Elementary and now they teach there.  I attended as a kindergartener and graduated fifth grade.  There were amazing teachers back then just as there are now.  My mother, Donna Jer, whom the library is named after, was the librarian many, many years ago.  I feel tremendously honored to be back here.
To me, reading is like going on a journey of discovery. We can learn and be inspired.  Our minds develop in so many creative ways when we read.  Starting children to read early on will encourage them to be life long learners.
When I am not in school, I am hiking, exploring flea markets, cooking/baking, taking Vista for long walks, watching movies and going on road trips with my family.
Carmen Leung
Special Education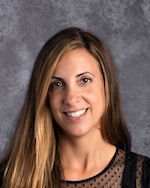 My name is Shannon Parenti and I am one of Lafayette's Speech-Language Pathologists. I graduated from San Francisco State University in 1999, with a Bachelor's Degree in Communicative Disorders and entered SFSU's Graduate program in Speech Pathology. I earned my Masters of Science degree in Speech Pathology and Clinical Service Rehab Credential in 2001. I immediately began working for SFUSD.
When I am not working I enjoy spending time with my husband and two sons, Drew and Colton.
I am looking forward to another great year at Lafayette.
Jordan Paxhia
Special Education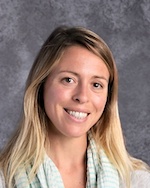 I am a Special Education teacher here at Lafayette Elementary School.  I started teaching in 2003 in Boston, Massachusetts and completed my Masters in Special Education at Wheelock College in 2005.  I lived and taught in Boston until 2009 when I moved to San Francisco to continue in education.  After a few different positions in the city and district, I went back to teaching special education at Lafayette in 2016. 
When I am not at school, you can find me enjoying the outdoors with my young daughter and husband.  I love San Francisco and am grateful everyday that I get to live and work in such a wonderful community.
Jordan Shafer
School Social Worker
Hello dolphins! My name is Jordan Shafer and I'm thrilled to be your School Social Worker this year. I've been a School Social Worker with SFUSD since 2017. My time this year is split between Lafayette and Claire Lilienthal. As a School Social Worker, I'm passionate about anti-racist education policy, social-emotional learning, and community building. I also strongly believe in the power of literacy and storytelling.
I grew up in a small town in Connecticut and then attended Muhlenberg College in Pennsylvania where I received a BA in English and psychology. I then lived and worked in Boston for a few years as an AmeriCorps volunteer and then as a case manager for a Big Brothers Big Sisters affiliate. I came to the bay area to attend UC Berkeley for my Master's in Social Welfare and complete my School Social Work credential. 
Outside of work, I love to practice modern dance and yoga, hike, and read. I always have a book going!
I'm eager to partner with the students, teachers, and parents of the Lafayette community this year.
Rob Tassano
Special Education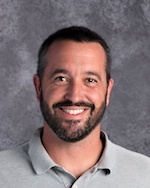 My name is Rob Tassano and I am a Resource Teacher at Lafayette Elementary.  I graduated from Cal Poly San Luis Obispo with a degree in Business and then received my teaching credential from San Francisco State University.  I have been teaching at Lafayette since 2012 and I am very excited to be back and for the opportunity to remain a part of such a wonderful school community.  All the teachers, staff and parents make Lafayette a wonderful place for students to learn and grow!  When I am not teaching, I enjoy spending time with my family, playing and watching sports, and traveling as much as possible.  Maui and Lake Tahoe are two of my very favorite places to visit.  I am a huge San Francisco Giants and 49ers fan!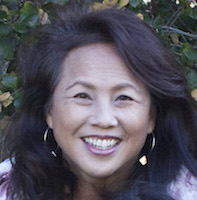 Greetings! I am a San Francisco native and grew up in the Chinatown and Portola neighborhoods. I received my teaching credential at SF State University and began my teaching career with SFUnified in 1994. I've taught at Cesar Chavez Elementary (5th, 1st, Tech), Marshall Elementary (Tech), and Paul Revere K-8 School (Tech).  Before coming to Lafayette, I was a Teacher on Special Assignment with the Educational Technology Department in SFUSD.  In 2014, I joined the Lafayette community as the Technology Teacher and have since evolved the role and program into a STEAM focused one. My passion is teaching computer science, engineering and maker education.
I am a lifelong learner and it brings me joy to instill that excitement and love of learning in my students. I want kids to feel validated wherever they are at and to also know that learning and growing brain cells and skills is an ongoing process!
In enjoy spending free time with my family on road trips, camping and playing board games.

My name is Lisa Woo and I am the other Speech-Language Pathologist at Lafayette.  I am at Lafayette two days a week and the other three days, I'm at Ulloa Elementary School.  I graduated from Cal State East Bay with a Masters in Science degree in Speech and Language Pathology in 2011.  Prior to working at SFUSD, I've provided speech-language services to adults in the rehab department at Laguna Honda Hospital and a few skilled nursing facilities in San Rafael, Novato, and San Francisco.  In 2013, I started working for SFUSD at Jose Ortega Elementary.  The next year, I was assigned to Lafayette and Ulloa Elementary Schools and have really enjoyed working at these two schools and being part of this supportive, wonderful school community. 
When I am not teaching, I enjoy spending time with my family and friends, going hiking/ walking, cooking, shopping, and traveling. 
Vista V.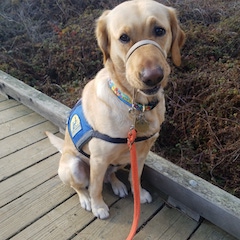 My name is Vista V. I am an assistance dog from Canine Companions for Independence. My job as a hearing dog is to alert my handler of certain sounds. Many sounds hearing dogs can be trained to recognize and respond to can be the sound of a doorbell, alarm clock, microwave going off, and phone ringing. My handler is Ms. Jer, the teacher librarian at our school. 
Some of the activities I love to do are going for long walks, cuddling, being read to, playing with my toys, and alerting Ms. Jer when certain sounds go off. I truly love my job! Other things I'm not too crazy about are taking baths, not getting fed on time, and other dogs pretending to be service dogs inside stores. This distracts me from doing my job.  
Just remember, if you see me around school, just a friendly wave or big smile are okay. Please refrain from petting or talking to me because it will distract me. 
This page was last updated on October 21, 2021