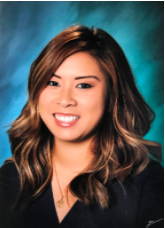 Hello! My name is Rachelle Baba (previously Ms. Hata) and I teach 4th grade. Previously, I have taught 2nd grade and 5th grade at John Muir School in San Bruno. I am so fortunate to be part of the Lafayette community since 2014.
I was born in San Francisco and then moved to San Bruno when I was young, which is where I currently reside. I graduated from San Francisco State and earned my BA in Liberal Studies with a minor in Criminal Justice. I highly value self-identity and compassion in the classroom. I want all of my students leaving with a sense of who they are and showing empathy towards one another. 
Outside of school, my hobbies include watching sports, playing golf, and coaching basketball. I have coached high school basketball for the past 4 years at George Washington High School and Lowell High School and also an Asian league girls team. I also spend time within the Japanese American community volunteering and attending local events. 
I look forward to a wonderful and inspiring year with my class and all it has to offer in 4th grade!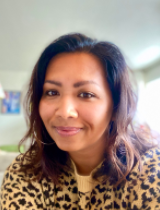 Hello Lafayette Community!  My name is Ra Price and I teach 4th grade.   Lafayette is a very special place and I am honored to be a part of this wonderful community. I have been a part of Lafayette since 2009.  I have taught both 2nd grade and 4th grade.  
I earned both my B.A. in Child and Adolescent Development with a School-Age Concentration and my Multiple Subject Teaching Credential from San Francisco State University.  I also earned my Masters of Education degree with a specialization in Curriculum and Instruction from the University of San Diego.  
I grew up in the Central Valley and am currently living in San Francisco with my husband, Geoff and pet turtle. When I am not teaching, I love traveling, reading, hiking, and exploring new restaurants and foods.  I also enjoy CrossFitting, weightlifting, and powerlifting.  I love all things science-fiction and fantasy related. 
As an educator, I am passionate about creating and fostering a culturally relevant, inclusive and responsive community where we are able to learn, appreciate, and value our individual differences and similarities through a socially just, anti-bias and anti-racist framework. 
I am excited for us to be together this year and am looking forward to learning and growing with everyone in our community.
Elizabeth Schockey
Room 218
This page was last updated on August 17, 2023