Melinda Carpenter
Room 111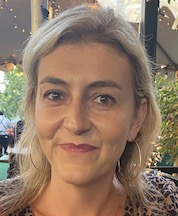 Hi, my name is Melinda Carpenter and I am one of the kindergarten teachers at Lafayette. I have been teaching kindergarten in SFUSD since 2011 and I began working at Lafayette Elementary in 2018.  I am so excited to be here! I was born and raised in Los Angeles, California and moved to San Francisco for college.  I did my undergrad studies at the University of San Francisco and graduated with a major in Psychology and a minor in Spanish.  Then I received my Elementary Education teaching credential and a Masters in Education from San Francisco State University. I enjoy reading, trying out new restaurants, and exploring all the wonderful things San Francisco has to offer.
I love teaching kindergarten and really do believe all you need to know you learn in kindergarten.  Not only is it academic, but it is where students learn how to interact with each other and as part of the greater community.  I consider parents my partners in this learning process. It is amazing the growth each child will experience over the course of the year.  I look forward to getting to know each student and their families as they enter my classroom and Lafayette Elementary
Lindsay Gonzales
Room 113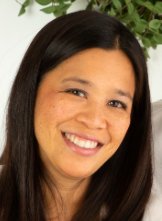 Hi, my name is Lindsay Young (previously Ms. Gonzales) and I teach Kindergarten in Room 113.  I have been teaching at Lafayette since 2007.  I previously taught STEM at Lafayette as well.  I was born and raised in San Francisco.  I graduated from UC Davis with a B.S. in Human Development and a minor in Education. I received my Elementary Education teaching credential from San Francisco State University.   I received my Early Childhood National Board Certification in 2012. In 2021 I received my Computer Science Supplementary Authorization so I can one day become a STEAM teacher.  When I am not teaching I enjoy traveling and documenting my journeys through photography. I enjoy taking Zumba classes and running; and going on walks in Golden Gate Park with my husband and son. I am a big San Francisco Giants fan, you may even run into me at a baseball game. I also like baking and doing crafts. I love trying to find a reason to use my Cricut machine!
Kindergarten is an important grade in a child's education.  Kindergarten is a time for a child to not only learn academic information, but to learn social interactions and how to follow rules. The skills that a child learns at school should be reinforced at home.  I feel that parental involvement is important inside and outside of the classroom.  Also, open communication between the parents and the teacher is essential in order for a child to succeed. 
I am excited to get to know all of the students and their families over the year. I know that your child will have a memorable Kindergarten year here at Lafayette.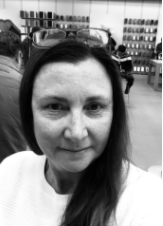 My name is Ms. Gaylord and I am delighted to be teaching my students at Lafayette Elementary School. I have been teaching in SFUSD for many years and am thrilled to be working in Kindergarten. I have a Masters in Education from UC Berkeley and completed my student teaching at California Lutheran University in Thousand Oaks, California.
This year will be a great year for my students. They will be meeting new friends and learning about the community and many other interesting things. We will work to improve reading and math skills, with holidays and other themes as the framework for many lessons. We will study science and social studies, have P.E. and computer class. Social development and leadership skills will also be encouraged.
The support parents provide, at home and at school, is important. I look forward to meeting all of you and working with you as your child grows. It will be exciting to see the new skills your child will acquire throughout the year. Together we will work to help your child reach his or her highest potential and become a lifelong learner.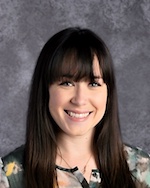 Hello, my name is Celia Scully and I have been teaching kindergarten at Lafayette since 2016. I was born and raised in Long Beach, California, but have been in San Francisco since 2010. I received my Bachelor's Degree in Entrepreneurship and Innovation and my Masters in Education from the University of San Francisco. 
My biggest values as a teacher are balancing academic and social/emotional development, teaching inclusive practices, and building a sense of community in the classroom.  Communication is very important to me, and I want my students and their families to know I am always available. Together, we make the team to ensure your child's happiness and success.
In my spare time I love to read, go to the movies, take dance classes, and enjoy all the amazing sights and activities San Francisco has to offer. I am also a Giants fan!
There really is no other school like Lafayette, and I could not imagine teaching anywhere else. The staff here creates an amazing support system so that all students grow socially, emotionally, and academically. I cannot wait to get to know all of the students and their families as we venture off into kindergarten!