#FamilyPartnershipMatters: Let's Work Together
Family partnership is a key ingredient to educational equity and student success. Research states that when schools effectively partner with families— when student learning is connected between home and school— students do better. They go to school more often. Their behavior improves. They achieve more long-term successes. As outlined in SFUSD's Vision 2025, it is a district priority to support families in advocating for their children and to ensure all families are valued and respected members of the SFUSD community.
What We Do: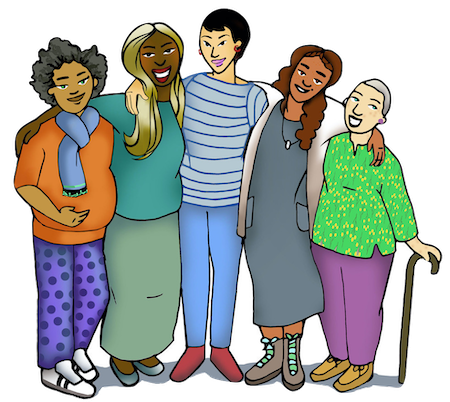 Everything we do as the Family Partnership team has to do with "building capacity for partnership." This means we offer resources and training opportunities for both SFUSD staff and SFUSD families to develop skills that support effective partnership between home and school. Effective partnerships support student's academic, social and developmental success, and authentic family partnership is one of the five essential supports needed to improve overall school performance.
Currently, the Office of Family Partnership designs and implements professional development opportunities for school site staff. We write and send two monthly newsletters: one for a general audience, and one for family liaisons. Our team also supports the SFUSD Family Resource Link.
Working towards authentic family partnership is challenging and takes time, and the Office of Family Partnership offers clear, intentional ways to practice what we, as a district, value.
The SFUSD Family Partnership Model
We're excited to introduce you to the SFUSD Family Partnership model! It is a community garden: one where family members, school staff, students, and the larger community all come together to build and sustain multiple garden plots.
When we work together, we can cultivate a healthy and equitable system that promotes family partnership as an essential piece of student success.
You might be thinking: okay, but why a garden? A few years ago, the Family Partnership team interviewed stakeholders (inclusive of families, school staff and CBOs) and asked, "What do you think of when you think of family partnership?" The image that resonated most with all stakeholders was a community garden.
Here, we have people of varying ages, races, genders and job titles working together to make sure our garden flourishes! What do you see when you look at this garden?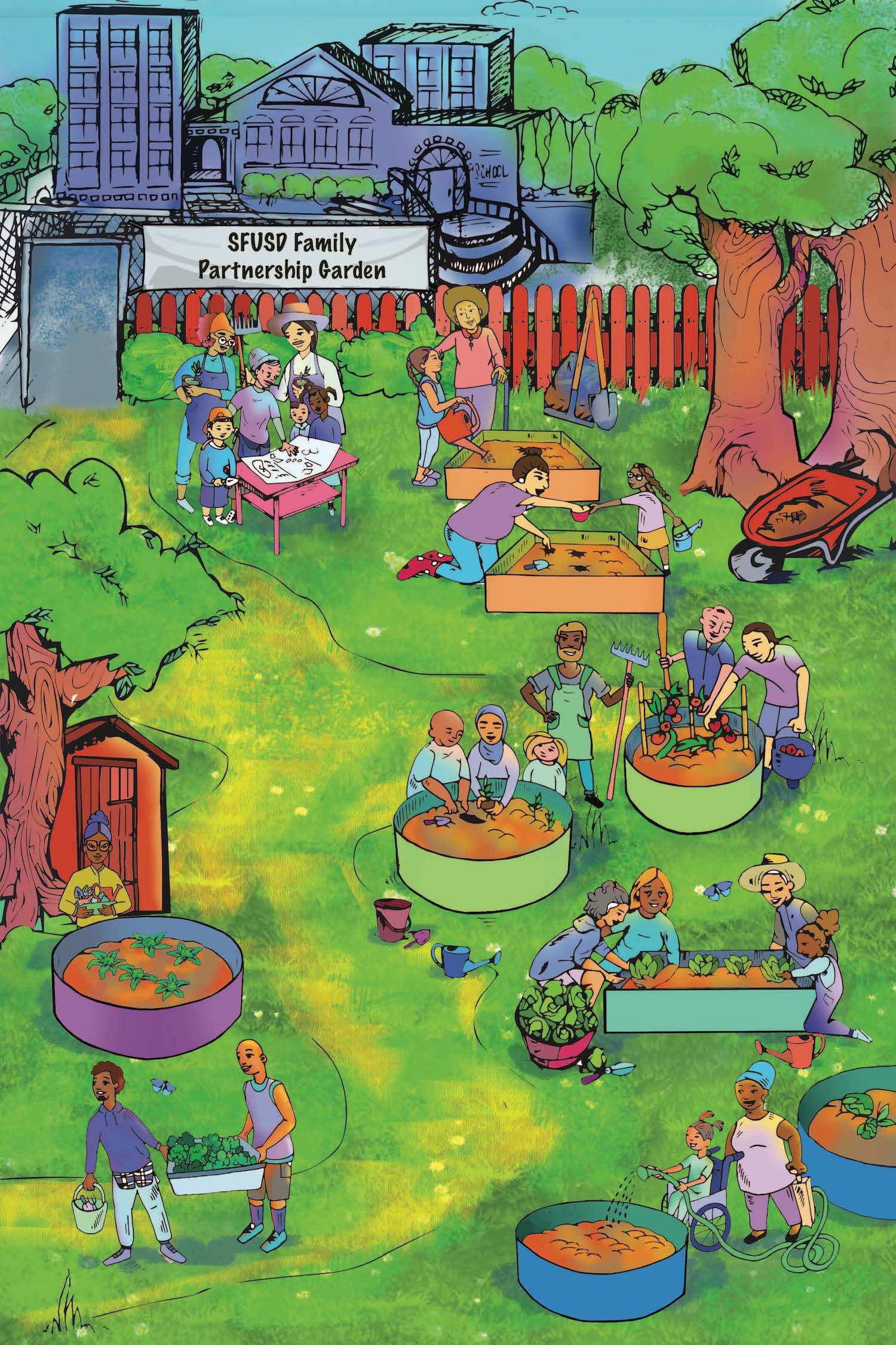 Family Partnership Best Practices
The six best practice areas provide resources and learning opportunities to:
Check out our Back to School Family Partnership Toolbox here!
Welcoming students and families back to school and sharing your intentions to partner just got so much easier!  Download posters, find sample Family Partnership vision statements, and so much more.
Please reach out to the Office of Family Partnership at familypartnerships@sfusd.edu if you have any questions, need any support, or would like to see additional resources.
Check out the Back to School Family Partnership Toolbox here!