The Arts Department Mission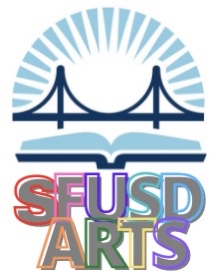 Equity, access, and excellence in arts education for every student in every school is the vision and the goal of the SFUSD Arts Department. Bringing the arts into the classroom and students to the arts in our powerfully creative and artistically diverse community, we seek to build and enhance 21st Century Skills and to encourage students, teachers, and parents to view themselves as life-long-learners who are inspired by the arts and act as creative participants in our school communities.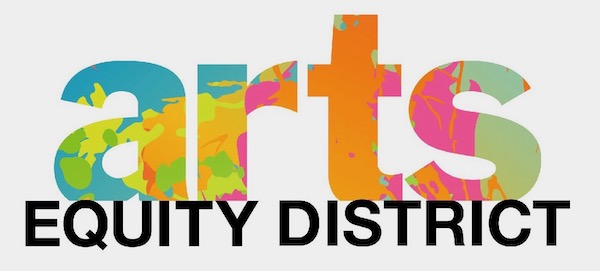 SFUSD Arts Department Directory
Ron Machado, SFUSD Arts Department Director MachadoR@sfusd.edu
Emily Aldama, Supervisor of Visual and Media Arts AldamaE@sfusd.edu
Ena Dallas, Supervisor of Performing Arts and Dance, DallasE@sfusd.edu
Noah Ingber, Supervisor of Music and Band, ingbern@sfusd.edu
Ariane Cortes, Mariachi Coordinator & Teacher Leader Music Program, CortesA@sfusd.edu
Janie Hsiao, Musical Instrument Inventory and Management hsiaoj@sfusd.edu
Henry Hung, Teacher Leader Music hungh@sfusd.edu
Nancy Gittleman, Ceramics/Kiln Manager & Teacher Leader, GittlemanN@sfusd.edu
Emily Phillips, Teacher Leader Visual Arts phillipse1@sfusd.edu
Eric Pascual, Teacher Leader Visual Arts pascuale@sfusd.edu
Shona Mitchell, Teacher Leader, Dance, mitchells2@sfusd.edu
Alejandro Ledesma, Teacher Leader, Dance ledesmaa@sfusd.edu
Christina Bratt-Porter Early Education Coordinator, bratt-porterc@sfusd.edu
Lisa Lui, Elementary Arts Program Coordinator, Timeroll Manager LuiL@sfusd.edu
Victoria Araiza, Arts Coordinator Network and Communications, AraizaV@sfusd.edu
Aaron Arnold, Purchasing and Teacher Allocations , ArnoldA@sfusd.edu
Jeremy Walters, Policy Analyst, Waltersj@sfusd.edu
SFUSD Arts Department
Curriculum and Instruction
750 25th Avenue
San Francisco, CA 94121
Phone: 415-379-7798
SFUSD Arts Community Collaborative
The SFUSD Arts Community Collaborative is a new partnership between SFUSD and the Arts Education Alliance of the Bay Area (AEABA). This spring we hosted a monthly online gathering focused on strengthening San Francisco's arts education ecosystem by aligning our work, sharing resources, and fostering culturally responsive pedagogy through creative practice. We will resume this project in September.

This page was last updated on November 29, 2023