Getting started with Reports
Synergy generates the Report Interface screen when the user selects the desired report from the Navigation (or PAD) Tree or when selecting the report from the Menu on the Action Bar of a screen.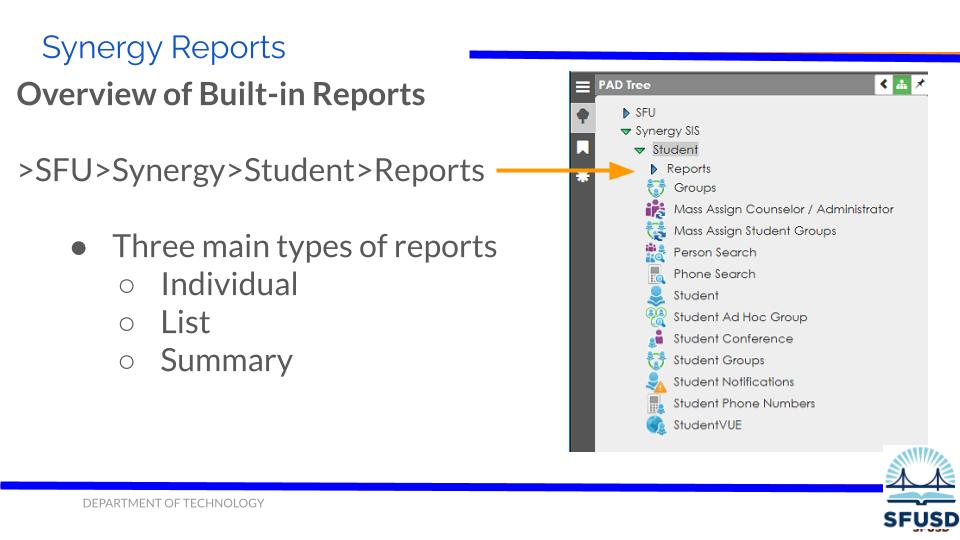 Types of reports within Synergy:
Individual:

create a profile for an individual student. Naming in the 200s, example: ATD201.

List:

provides a list of students. Naming in  the 400s, example: ATD402.

Summary:

provides a view of the whole school, example: by ethnic distribution. Naming in the 600s, example: STU602.
This page was last updated on November 16, 2023