Limited ParentVUE Access
Parents, guardians, and/or caregivers of  students who do not have Educational Rights but need to help students with their learning may now have limited access to ParentVUE. Site administrators may now check the "Limited ParentVUE" checkbox in the Parent Screen to give this type of access.
Go to the Parent Screen > Find the Parent Record > Click Children > Check the Limited ParentVUE checkbox if they do not have Ed Rights.

Parents/guardians who have limited ParentVUE will only see the student's name, number, gender, and grade level.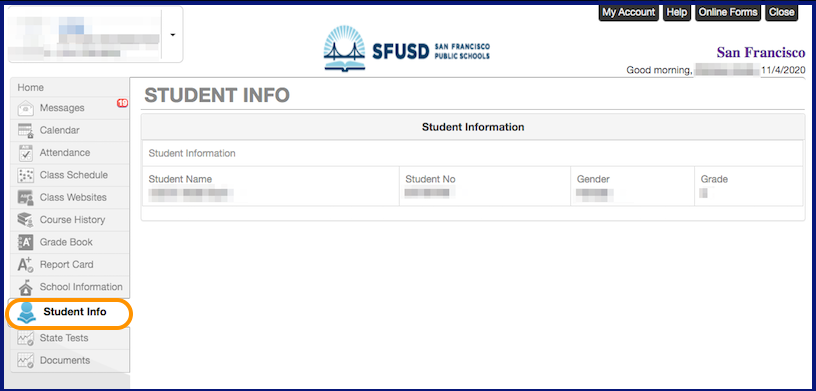 If a parent/guardian has multiple students and have Ed Rights for some of their students, they will see more information including the student's home address, birth date, and student login information. Parents/guardians with multiple students can change the student they are viewing by clicking on the upper left hand corner.

Parents/guardians with limited access to ParentVUE are not able to submit any of the Online Forms available for parents/guardians with Ed Rights. 
***
To add a NEW parent/guardian/caregiver to the student's record, please contact the Educational Placement Center. 
This page was last updated on December 9, 2020