Culinary Course at Marshall High Provides Hands-on Learning Experience with Take-Home Kits
Press Release
San Francisco (November 16, 2020) - A culinary course at Thurgood Marshall Academic High School has taken a creative approach to teaching cooking to students from a distance. The course is part of SFUSD's Career Pathways program, a Career Technical Education and workforce development program.
As one of many schools to offer Career Pathways programs across the district, students at Thurgood Marshall -- primarily consisting of English language learners and Newcomer students  -- have used food as a way to build community across languages and cultures. Students come into the class with a desire to learn how to cook and leave with experiences and expertise that prepare them for multiple careers in the San Francisco culinary and hospitality industries along with skills that can be applied to virtually any career path.
"It's important in these times not just to continue learning, but to continue to connect with others safely," said SFUSD Superintendent Dr. Vincent Matthews. "Through this pathway program at Marshall, our students can develop new skills at home while sharing a connected experience with each other."
While learning remotely, students from the pathway can pick up kits on-site at Marshall to take home and cook meals for their families as part of the courses. The kits also contain a variety of culinary tools that students can use to prepare the meals. The food in the kits is donated in partnership with the SF Market, which also provides additional food for students in the program beyond the meal kits.
"The SF Market and our merchants are honored to partner with Thurgood Marshall's innovative Career Pathways program that actively engages students in learning about the power of food and supports our families during this challenging time," said SF Market General Manager Michael Janis.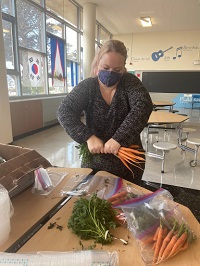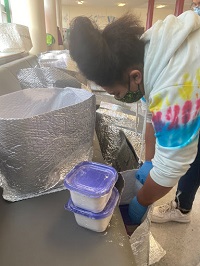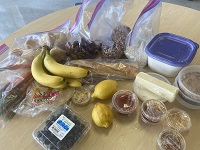 Fourteen SFUSD high schools host 49 different Career Pathway programs from 13 industry sectors - programs range in sectors from Biotech to Culinary to Engineering. Students in pathway programs get to explore their interests and accelerate their preparedness in a career field. Students also have access to early college courses for advanced study and to preview their educational path post-high school. Additionally, students get to work on their workforce skills in critical thinking, public speaking, and project management.
Visit the Career Pathways page on the SFUSD website for more information on the program.
###
This page was last updated on November 16, 2020