Our Goal: Build a Strong School Food Culture
We engage the whole community in a human-centered design approach to creating a financially stable school food culture that activates students' voices and shows how much we value and care for our students. When all voices are represented, food has the power to build community.
How we get there 
Integrated School Food Advisory program
Empowered student voices 
Community partnerships within and outside SFUSD
Engagement with SFUSD's adult community
Elevating Student Voices
The School Food Advisory (SFA) is a district-wide high school youth program embedded within Student Nutrition Services. The SFA's goal is to integrate student voice into the decisions made by Student Nutrition Services and increase student satisfaction and overall participation in the school meal program.
Using the methods and mindsets of human-centered design, SFA fellows work in teams to build knowledge of the school food system, conduct empathy research to understand the needs of their peers, generate potential solutions to the challenges they find, and build and test prototypes of their ideas.  
This year, the SFA cohort consists of 24 students from 12 high schools across San Francisco. Working in teams, they will develop projects that address the question, "How might we design an inclusive dining experience where students feel represented and look forward to enjoying a meal at school?" and share final presentations in May.
Questions? Email Simone Saldanha.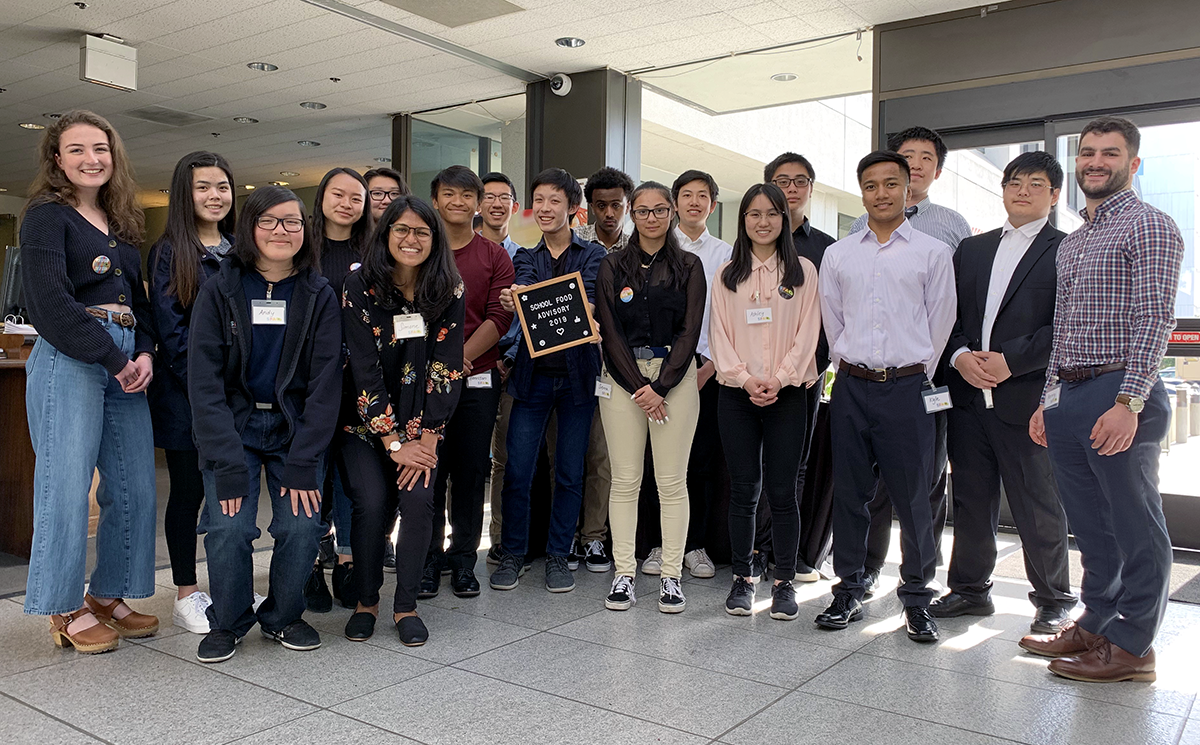 Community Partnerships 
Leveraging city and community partnerships that mutually support our programs and families allows us to expand our support for student well-being. We collaborate to host events for students, parents, teachers, and the school community to provide resources on nutrition, school meals, and family benefits. 
We have an active presence at Back to School Nights and Spring Health Fairs, giving us a great opportunity to engage with the school community, providing taste tests for students and helpful resources for adults.
This page was last updated on January 8, 2020