Follow us on social media
Instagram: @alhsba
Twitter: @alhsba
What is the Business Academy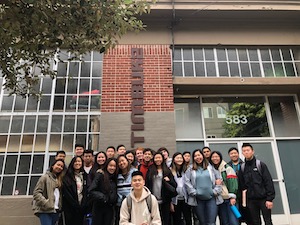 About
The Business Academy will provide training for career opportunities in business and finance. Students have the opportunity to participate in paid summer internships as well as attend classes at City College.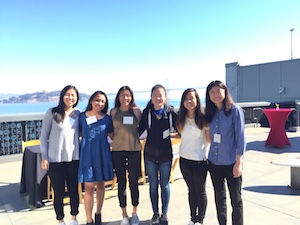 Courses Offered
10th grade - Principles of Finance/Introduction to Marketing 
11th grade - Accounting/International Business 
12th grade - Entrepreneurship & Ethics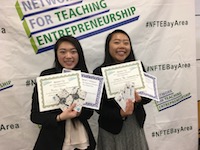 Internships
Between junior and senior year in the academy, students have an opportunity to take part in a paid summer internship.  This past summer, 13 students got real world experience at internship sites throughout the city.  Some of the internship providers are listed below:
Bank of America
KPMG
SF Public Utilities Commission
PACT
San Francisco Shared Schoolyard Project 
Genesys Works
SFUSD Bond Office
Langley Investments
Treasury and Tax Collector's Office
Assessor & Recorder's Office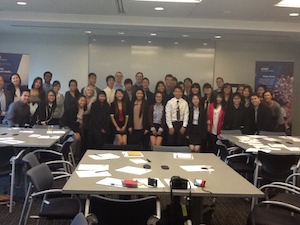 Check Out Our Digital Portfolio Website
Visit our Business Academy Website and our students' digital portfolios on their academic journeys.
http://alhsbusinessacademy.weebly.com/
http://alhsbusinessacademy.weebly.com/digital-portfolios.html
SENIOR BUSINESS PLAN PITCHES AT USF SCHOOL OF MANAGEMENT
Please select a video file.
NFTE WORLD SERIES OF INNOVATION TOP 10 FINALIST COMMERCIAL
Non Discrimination Policy: San Francisco Unified School District. District programs, activities, and practices shall be free from unlawful discrimination, harassment, intimidation, and bullying of any pupil based on the pupil's actual race, color, ancestry, national origin, ethnic group identification, age, religion, marital or parental status, physical or mental disability, sex, sexual orientation, gender, gender identity, or gender expression; the perception of one or more of such characteristics; or association with a person or group with one or more of these actual or perceived characteristics.  This policy applies to all acts related to school activity or school attendance occurring within a school under the jurisdiction of the superintendent of the school district (Education Code 234.1).