Tutoring Help
Need a little help with your homework? Check out the following schedule to see when to come by:
1. Comp science/stats/math with Clara on Mondays
2. Math/Physics/Calc tutoring with James on Monday, Wednesday and Thursday
3. social studies & AP with Mr. Free Tuesdays and Thursdays 
4. Spanish With Alicia every day of the week after school
5. English help every day after school
6. Homework help for Mondays and Thursdays with Mr. Moore in room 119. 
Welcome BACK Wallenberg Bulldogs!!
The Richmond Neighborhood Center has returned for it's 5th year! We are looking forward to seeing familiar faces and new ones as well. This school year, we are live and in person.
Please join us as we return, safely. This school year we are looking forward to offering some new clubs and activities! We are working very hard at bringing back our school spirit! 
This year we are offering our after school drop in space as well as, academic support: tutoring, peer groups, 1-on-1 help, homework club, credit recovery; after school clubs: cooking club, Bulldog podcast, Sage Minds, Art club, Video Games and more to come; multicultural clubs: Black student union,  Vietnamese Student Alliance, Gender Sexuality Alliance, Femmes United, Kapamilia and LatinX. Please encourage your students to sign up for clubs! 
We are dedicated to bringing back our Wallenberg Community one healthy day at a time. We are healing and we will continue  to  follow SFUSD covid guidelines to keep students and families as safe  as possible. 
Thank you for your continued support!
Ta'Ja McClinton
Taja@richmondsf.org
High School Program Manager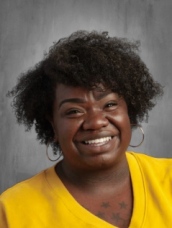 Please sign up here:
https://docs.google.com/forms/d/e/1FAIpQLSdoSnBf8JrtPSXF9OqdQEfldXWLicDIi_i51h1iTlwU27c1cw/viewform
SCHEDULE:

Monday/Tuesday/Thursday
3:50pm - 6:30pm
Wednesday:
1:35pm - 5:00pm 
Friday:
3:50pm - 7:00pm

Check out what we have on offer for Fall 2021.