Important Info
Free Pre-Participation Physcial on Wednesday, September 8th.
At the UCSF campus at 1500 Owens Street. LIMITED TO ONLY 50 ATHLETES.
Register for the physical, or scan the QR code
Please make sure you have the pre-participation physcial form FILLED OUT before arriving at the site.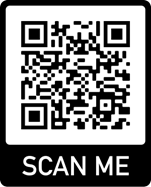 Interested in being an Athlete?
Student athletes are required to have a minimum of a 2.0 GPA to be considered academically eligible. For incoming 9th graders your Middle School Spring Semester grades will be used to be considered academically eligible.
You will need to fill out a Physical Form Package. You will get access to all the forms when you do the online registration of the athlete.
If you are an athlete transferring from another high school, you need to speak to the Athletic Director [add link to staff page].