Synergy
Student Information Systems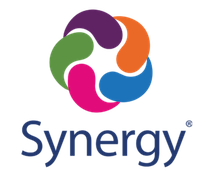 Synergy, the SFUSD Student Information Systems, holds all SFUSD student data. Synergy has four available "views":
Admin Portal (AdminVUE): synergy.sfusd.edu: District leaders, central office staff, principals, assistant principals, counselors, clerks, and instructional reform facilitators are able to access student information. Teachers who have dual log in access may also view the Admin Portal.
Teacher Portal (TeacherVUE):  Teachers can take attendance and manage their gradebook.
Student Portal (StudentVUE) portal.sfusd.edu [SIS Student Portal]: Students can log in to see their grades and attendance.
Family Portal (ParentVUE) portal.sfusd.edu [SIS Family Portal]: Parents/guardians who have educational rights are able to see all of their SFUSD students from one log in. Families have access to grades, attendance, report cards, and school communications. ParentVUE resources are available to families at www.sfusd.edu/parentvue.
Use the menu links on the left information and resources to support you with navigating the portals of the Student Information System (SIS). We update the resources regularly, so if you do not find what you are looking for let us know by submitting a ticket via help.sfusd.edu. Looking for our old website? Visit bit.ly/SFUSDAdminPortal. 
System Maintenance
Regular system maintenance are scheduled twice a month to ensure we stay up to date with the latest functionality and security enhancements. During this time, the portals are unavailable. Please check the Patch Calendar 23/24 below to see the schedule.
This page was last updated on August 15, 2023