SF Board of Education Approves Spending Plan for $100 Million in 2016 Bond Funds
Press Release
San Francisco (November 3, 2021) - The San Francisco Board of Education unanimously approved a plan for spending the remaining $100 million in funding from a $744 million general obligation bond approved by San Francisco voters in 2016 for modernization of San Francisco Unified School District (SFUSD) facilities. Below is a list of approved allocations.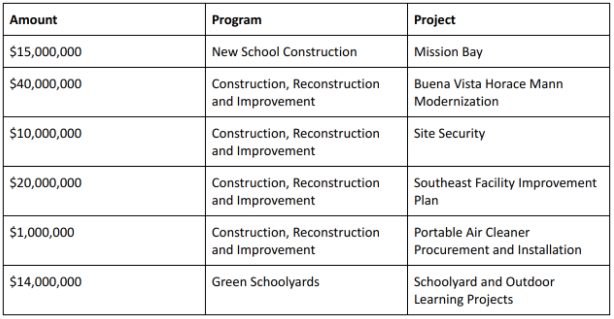 Per the resolution, SFUSD will present recommendations on the scope, budget, and schedule of a future modernization project at Buena Vista Horace Mann after completion of concept design.
Read the full resolution authored by Commissioner Matt Alexander here.
###