Explore Webinar, PLC, and Office Hours offerings
New webinars, professional learning communities, and other professional learning opportunities are available each week. Please check regularly for updated offerings!
View instructional materials shared via Google Classroom here
Use the calendar below to see our upcoming webinars. You can scroll down to see even more upcoming webinars. 
*Note about Webinar session capacity:
Meet sessions have a maximum capacity of 250 participants
Zoom sessions have a maximum capacity of 100 participants
If your preferred session has reached capacity you may view recordings of past webinars.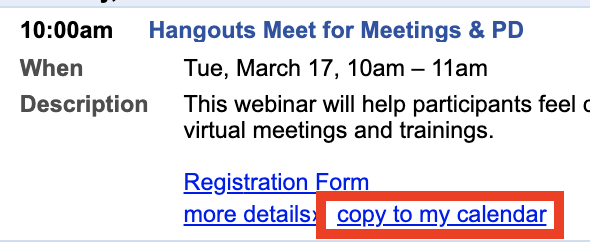 Copy the webinar to your calendar by clicking on the webinar title and then choosing "copy to my calendar". 
You can also: