Student Announcements Updated Weekly!
Come by to this page weekly for updates on Student Announcements! Also take a look at the Back to School Night Resources page for all updated classroom Syllabi and Teacher information!
Welcome Balboa Students!
Student Announcements and Resources
ANNOUNCEMENTS! (Last Updated: August 14, 2023)
Updates to come soon!
Hello Balboa students! Please feel free to utilize the various resources on this website to assist you. A shortcut to Balboa After School Program, Balboa Library, and all Balboa Teacher Introductions and Syllabi are included on this page for your convenience.
You can also access our school's digital brochure here!
STUDENT ANNOUNCEMENTS
Student Mental Health Survey
Hi there! Please take a few minutes to fill out this survey. This is an anonymous survey.

Basic info: Our vision for this project is to help students cope with stress. Our plan is to make a room for all the students that are feeling down or stressed and need somewhere to calm down and relax. If this project comes to a completion, we would like to have activities that students enjoy doing for when they go in this room.
~Balboa Student Leadership
RESOURCES (to be updated soon!)

Student Clubs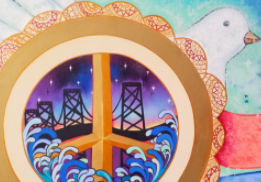 Student Clubs (with Club Fair Resources)
Please contact Mr. Nepomuceno and Mr. Rosales for Club Information
Balboa After-School Program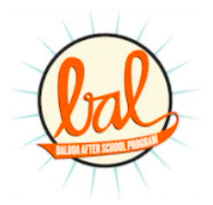 Welcome and Program Outreach Flyer 
Registration Link (CYC Balboa After School Program Form)
Balboa Library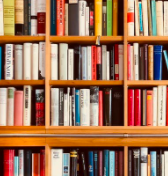 Jeung
Balboa Virtual Library - LIbrarian Introduction and Resources
CLASS INFORMATION (TEACHER INTROS AND SYLLABI)
ENGLISH DEPARTMENT
Arriaga
Introduction and Syllabus: ELD | English
Awadalla
Intro Video | English I co-taught - Intro (Gregory)
Syllabus: American Literature |  English 1 cotaught | English 1
Baskett
Intro Presentation and Virtual Open Houses: GDA American Lit | English 1 | English 1 cotaught
Syllabus: English 1 | GDA American Lit | English 1 cotaught
Bjorklund
Intro Video |
Syllabus: Critical Thinking and Social Change | Teaching for Diversity
Castrillo
Letter to Parents
Syllabus: English 2 | American Literature
Gonzalez
Intro Videos: American Literature (P5)| Eng/Euro Lit (P3/4/6) |
Syllabus: PULSE Eng/Euro Lit (P3) | PULSE Eng/Euro Lit cotaught (P4) | American Literature (P5) | WALC Eng/Euro Lit (P6)
Kowollik
Letter to Parents and Syllabus: ELD Writing | ELL Journalism | Eng/Euro Lit
Macaldo
Introductions and Syllabi: CAST American Lit | English 2
Pasternack
Intro Videos: ELD (P2/3) | English 2 (P5/6) |
Syllabus: ELD (P2/3) | English 2 (P5 and P6)
Turnbull 
Introductions and Syllabus: English 1
Wilcox
Letter to Parents: AP English | Debate/Writing for Publication | LAW Eng/Euro Lit
Syllabus: AP English | Debate/Writing for Publication | LAW Eng/Euro Lit

SOCIAL SCIENCE DEPARTMENT
Benedicto
The Census Project
Introductions and Syllabus: American Democracy | US History
Bromwell
Intro Presentation 
Syllabus: US History
Creegan
Intro 
Letter to Parents
Syllabus: American Democracy | World History
Cuiriz
Introductions and Syllabus: US History | AP Psychology
Dills
Letter to Parents 
Syllabus: AP World History | World History
Robledo-Maderazo
Intro Videos: Ethnic Studies | PULSE American Democracy |
Letter to Parents: Ethnic Studies | PULSE American Democracy | Asian American Studies (taught by SFSU's Pin@y Educational Partnership Teachers)
Syllabus: Ethnic Studies | PULSE American Democracy | Asian American Studies (taught by SFSU's Pin@y Educational Partnership Teachers)
Rosenberg
Intro Videos: American Democracy | Leadership | Pre-Law |
Letter to Parents
Syllabus: American Democracy | Leadership | Pre-Law
Hardy/Truss
Letter to Parents: World History (Spanish) | US History (Spanish)
Syllabus: World History | US History

MATH DEPARTMENT
Binkowski
Intro Presentation to Families
Syllabus: AP Calculus AB
Devine
Intro Presentations: CCSS Algebra 2 + Precalculus (P1/2) | Algebra 1 (with Ms. Medina) (P4/6) | Algebra 1 cotaught (with Ms. Webb) (P5) | 
Syllabus: CCSS Algebra 2 + Precalculus (P1/2) | Algebra 1 (with Ms. Medina) (P4/6) | Algebra 1 cotaught (with Ms. Webb) (P5)    
Finger
Intro Videos | Photos 
Syllabus: Geometry
Gonzales
Intro Presentation 
Syllabus: AP Stats | Geometry
Lee, J.
Intro Video 
Syllabus: Algebra 1 | CCSS Algebra 2 + Precalculus
Luchev
Intro Presentation 
Syllabus: Algebra 2 | Geometry
Medina
Intro Presentations: Precalculus (P1) Algebra 1 (P2/5) | Algebra 1 (with Ms. Devine) (p4/6) | 
Syllabus: Precalculus (P1) | Algebra 1 (P2/5) | Algebra 1 (with Ms. Devine) (p4/6)
Pesquie
Intro Presentations: AP Computer Science A | AP Computer Science Principles 
Syllabus: AP Computer Science A | AP Computer Science Principles
Weatherly
Intro Presentation 
Syllabus: Algebra 1 | Statistics
Wong
Syllabus: Geometry (P1/2) | Vocal Music (VAPA) (P3) | CCSS Algebra 2 + Precalculus (P4/6)
SCIENCE DEPARTMENT
Avendano
Intro Presentation
Syllabus: Chemistry
DeAraujo
Intro Videos: Astronomy (P1/2/6) | Gardening (P4) | Environmental Science (P5)
Syllabus: Astronomy (P1/2/6) | Gardening (P4) | Environmental Science (P5)
Fang
Intro Presentations: AP Physics | NGSS Physics | Letter to Parents
Syllabus: AP Physics | NGSS Physics 
Garcia
Intro Presentation and Syllabus
Hartzog
Intro Video
Syllabus: Biology
Kyper
Intro Video 
Syllabus: Physics
Tangonan
Intro Video
Letter to Parents
Syllabus: NGSS Physics
Walstrom
Intro Presentations and Syllabus: Physiology | Blacktip Shark Presentation | Biology 
WORLD LANGUAGE DEPARTMENT
Chen
Intro Video 
Syllabus: 3Y Chinese | AP Chinese
Inglis
Intro Presentation 
Syllabus: Spanish 1
Liu
Introductions and Syllabus: Chinese 1 | Chinese 2
Mallque
Intro Presentations: AP Spanish | Spanish N3 | Quien Soy Yo | Letters to Parents: AP Spanish | Spanish (Native) 3
Syllabus: AP Spanish | Spanish (Native) 3
Romano
Introductions and Syllabus (Spanish 1 and 2)
VAPA DEPARTMENT
Bayangos
Intro Video 
Letter to Parents
CAST 10 Info | Creative Computing Info | DJ Audio Media Production Info |
Syllabus: Creative Comp | CAST Media Arts | DJ Audio Media (P3 P4 P6)
Dumlao
Intro Presentations: Band | Guitar (P2/3/5)| Orchestra |
Syllabus: Band | Guitar (P2/3/5) | Orchestra

Larson
Back to School Links (all classes)
Lee, G
2nd Period Media Arts 1
4th CAST Media Arts 1
5th CAST Media Arts 2
Raij
Introductions and Syllabus 
Ulloa
Intro Video 
Letter to Parents
Syllabus: Art | PULSE Art
Wong
Syllabus: Vocal Music (VAPA) (P3)
PE/JROTC/COCA/AVID
PHYSICAL EDUCATION (PE)

Cubales
Intro Presentations and Syllabus
Letter to Parents: PE 
Louey
Intro Presentation
Letter to Parents
Syllabus: PE
Porter
Intro Presentations: PE | AVID Health/COCA
Letter to Parents
Syllabus: PE | AVID Health/COCA
Ramirez
Intro Presentation and Syllabus
JROTC

Kent
Intro Presentation | Biography | Photo
Letter to Parents | JROTC Events
Syllabus: JROTC
Randhawa
Intro Presentation | Biography
Letter to Parents | JROTC Events
Syllabus: JROTC
AVID

Hilger
Intro Video 
Syllabus: AVID Health
Zargham
Intro Video 
Syllabus: AVID Health
SPED MILD/MOD
Fusitua
Introductions and Syllabus
Gregory
Intro Video
Letter to Parents
Syllabus: English 1 | English 2
Haines
Introductions and Syllabus 
Kulis
Letter to Parents
Syllabus: Study Skills | Read 180
Lei
Letter to Parents
Syllabus: Biology | Chinese | Study Skills
Maliga
Introduction and Syllabus 
Webb
Intro Presentation (for Algebra 1 cotaught with Ms. Devine)
Letter to Parents 
Syllabus: Geometry | Algebra 1 cotaught (with Ms. Devine)
Williams
Introductions and Syllabus: American Literature
Young
Intro Presentation 
Syllabus: English 4 | American Democracy
SPED MOD/SEVERE
Cunanan-Richards
Intro Presentation and Syllabus (Chinese/Spanish)

Pulliam
Letter to Parents
Syllabus: Life Skills
This page was last updated on August 14, 2023