Balboa CARES aka the Coordinated CARE Team
Balboa CARES: Resources for ALL STUDENTS and FAMILIES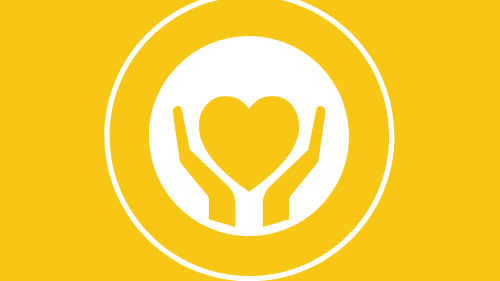 The Balboa Coordinated CARE Team was established this year to help better address the various issues that our students face daily, while also working to celebrate student successes big and small. 
The Team is made up of two groups: The FRESH CC NETWORK (Tier 1, Culture and Climate Committee) and The FRESH RESPONDERS (SAP Team, Tier 2/3 Interventions).
A Message to All Students and Families, December 18, 2020
As we embark on Winter Break, please be mindful of resources at your disposal. You can also check the Wellness Clinic's page for more resources.
Bal wishes all families a Happy Holidays and a Happy New Year ad understands that times may be difficult for some. If you need support or assistance you should try to contact someone at one of the links listed or let a staff member at Bal know when we get back from break. Thank you!

~Balboa Coordinated CARE Team and Wellness Clinic

(Last Updated: Decermber 18, 2020)
Holiday Toolkit 2020!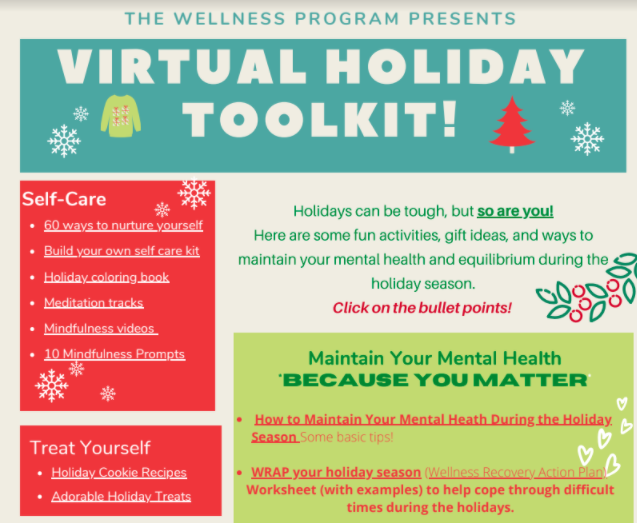 In English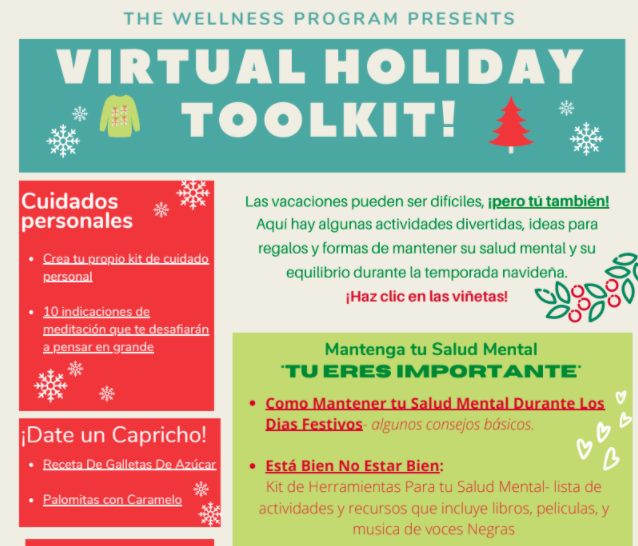 In Spanish
 

CLICK HERE FOR A LIST OF General Resources for Students and Families for Winter Break and Beyond.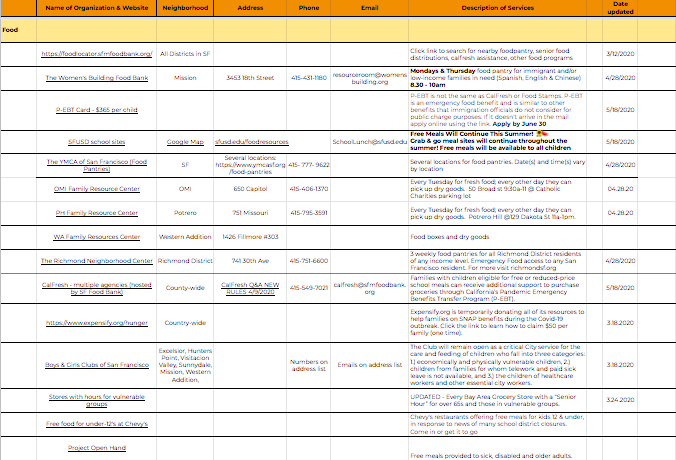 The General Resources link includes an exhaustive list of resources for Food, Housing, Jobs and Unemployment, Childcare, Support for Distance Learning, Volunteering, and COVID, among other things. This is good for use during the Winter Break, as well as after.
 

WE ARE HERE FOR YOU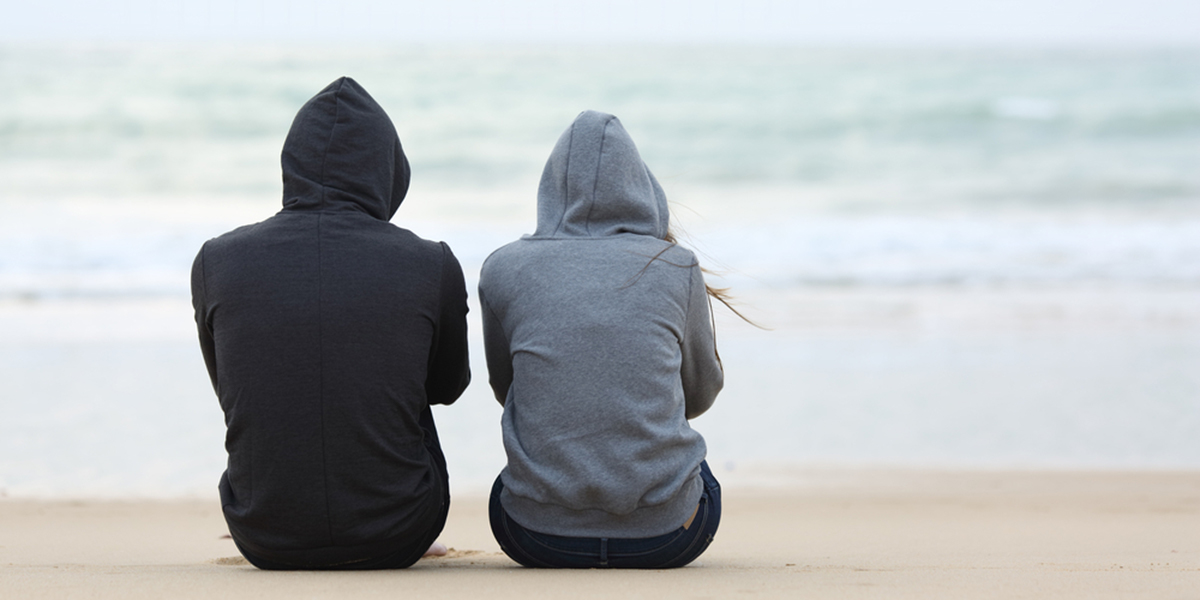 Resource Shortcuts:
Student and Family Resource Link (SFUSD)
If you or someone you know is struggling, text ACT to 741741 to contact the Crisis Text Line.
You can also contact the National Suicide Prevention Lifeline by calling 1-800-273-8255. These are free and confidential services available 24/7.
Food and Nutrition:
Food Resources (City of SF) | Grab and Go Meals (SFUSD)
Housing:
Housing Central City Access Point
Resources by Language:
This page was last updated on December 18, 2020