View Documents and Assignment Letters in ParentVUE
To see your student's documents such as Main Round assignment letters, report cards, district assessment student reports, and English Learner (EL) Notification Letters in the Family Portal (ParentVUE), click on the Documents tab and download the document in PDF. If you have multiple students, remember to select the specific student you want to download the document for.
Mobile App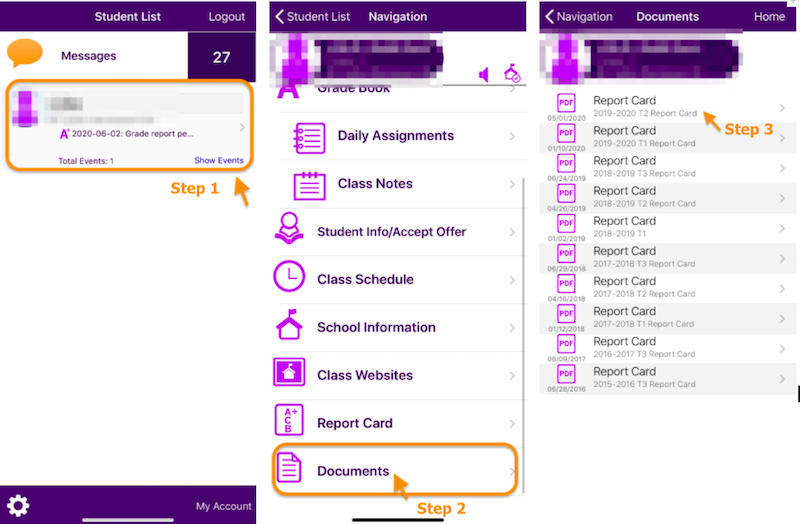 Web Browser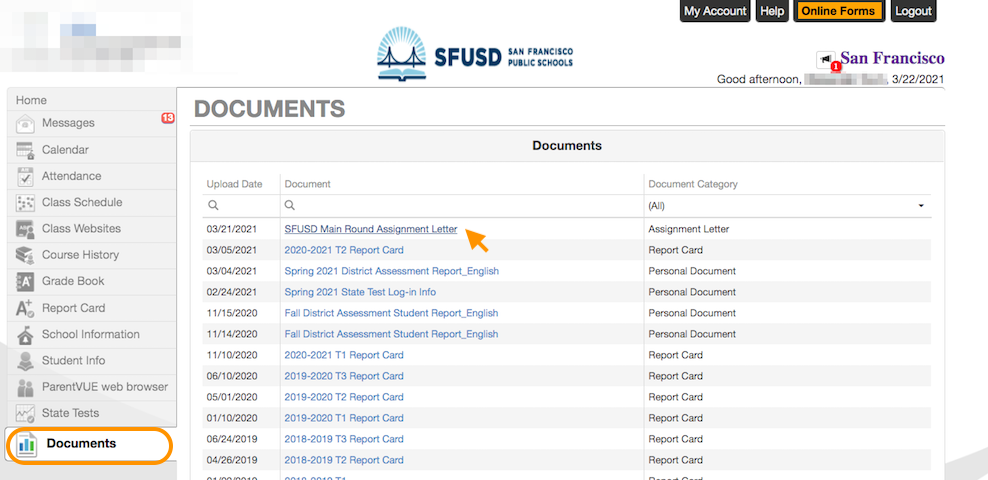 Note: for secondary students, the Report Card is also available in the Report Card tab.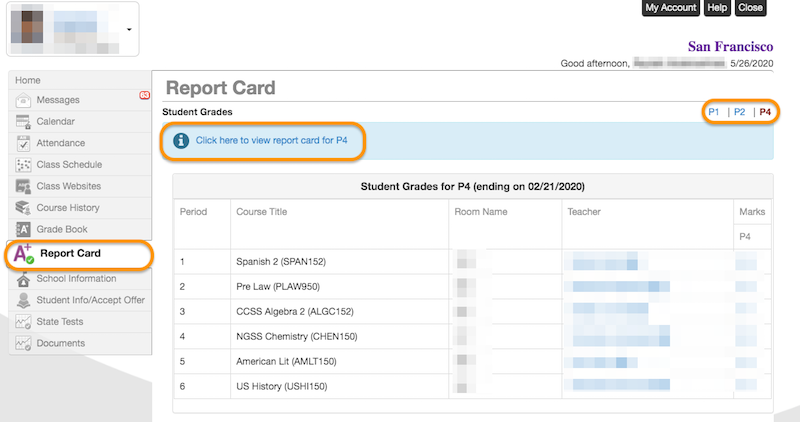 Opt Out of Receiving Paper Report Cards
To go paperless, or to not receive mailed paper copies of your student's Report Card, follow the steps below.
Note: all parents/guardians in the household must select Paperless in their Family Portal (ParentVUE) account to not receive any mailed version.
Log in to your ParentVUE account at portal.sfusd.edu or from the mobile app.
Click "My Account". 
Under "My Account" you will see the "Go Paperless" option. Check this box to confirm you no longer wish to receive mailed versions of the SFUSD Report Card for all 6th-12th grade students listed in your account. If using the mobile app, click on the "Notify" tab to see this checkbox.
If this box is unchecked, you will still be able to access the report card online via the Documents tab.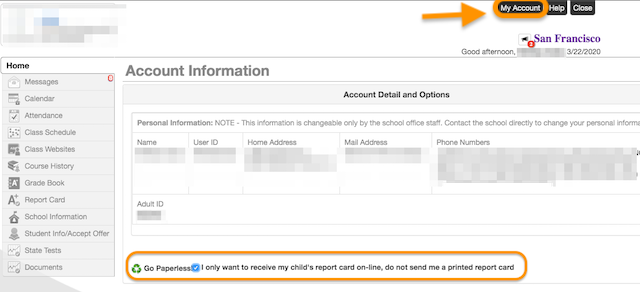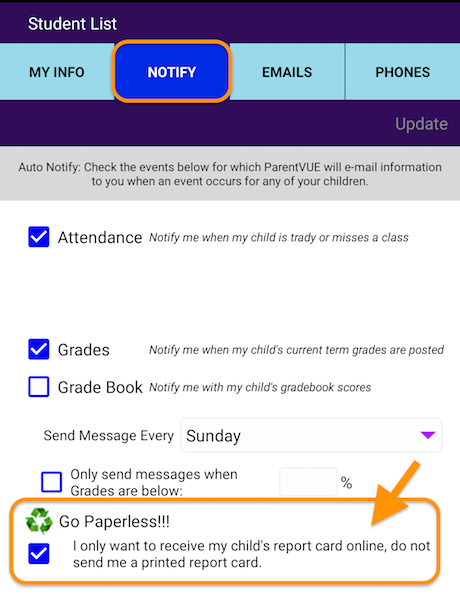 This page was last updated on June 6, 2021