Description of Program
Students Served
Language Instruction
Students are required to complete two years or 20 credits of a World Language, or demonstrate proficiency using one of the methods listed in this manual, to graduate from high school. Admission to UC/CSU requires two years (three years recommended) of study in the same World Language. Students should take the language sequentially without skipping a year between courses.
Schools:
Lincoln 
Lowell 
Washington*
*Japanese offered to the 4th year or AP level
For specifics about which languages are taught at which schools, please download the 2019-2020 High School World Language Guide.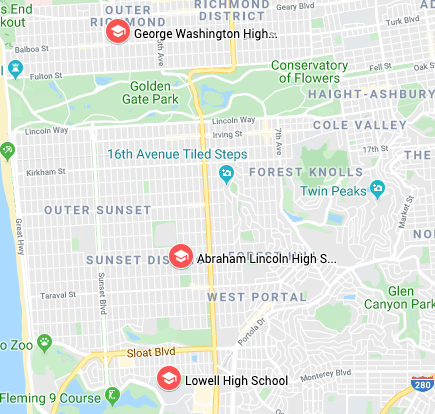 This page was last updated on June 30, 2022