About Digital Learning in SFUSD
The Digital Learning Team, part of SFUSD's Department of Technology, leads professional learning, coaching, program development, and content creation centered on technology-enabled 21st century learning.
Design deeper learning experiences for students that leverage technology for inquiry, collaboration, assessment for learning, and equitable access to build agency and self-efficacy as described in the SFUSD Graduate Profile.

Provide strategic support for the entire SFUSD community (administrators, teachers, staff, and families) operationalizing promising technology integration practices through consultancy (cross-departmental collaboration & cohort support and partnerships), ongoing, differentiated, and adaptive professional learning, curated examples and teacher/student-ready resources that support powerful use of technology in distance, hybrid, and in-person learning.

Enable educators to leverage technology for equity of opportunity, towards SFUSDs goals of disrupting systemic inequalities through a culturally responsive and anti-racist approach to our work in digital learning.
About the Digital Learning Team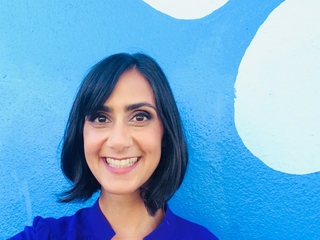 Zareen Poonen Levien is the Director of Digital Learning for SFUSD. Previously a 3rd grade classroom teacher and technology coach at César Chávez Elementary School where she led initiatives on Project Based Learning and Complex Instruction. Outside of work, Zareen is a vocalist and independent filmmaker. @MsZareen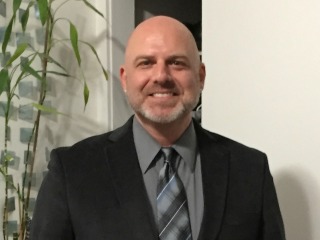 Dr. Michael Bloemsma, Program Administrator for Digital Learning, is the liaison for all Middle Schools and program manager for the Verizon Innovative Learning Schools (VILS) 1:1 technology schools, as well as other middle school technology programs. Dr. Bloemsma has over 20 years of experience in education and has worked as a classroom teacher, professor, and technology leader at the school, district, and county levels. He received his Ed.D. In Educational Administration and Leadership, with an emphasis in Technology Leadership from University of California, Irvine in 2013.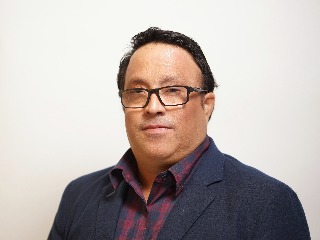 Dr. Ricardo Omar Elizalde, Sr.  is Digital Learning Partner working with Cohort 1 temporarily working directly with school sites. He leads SFUSD's work on culturally responsive digital portfolios. In his more than two decades in the district, he has explored media literacy and building student voice via portfolios, podcasting, film making and the building of digital communities. He is a Doctor of Education in Learning Technologies. His dissertation examined language learning for Long Term English Learners with multimedia making and sharing across digital platforms. For the past three years, he has also been a KQED Media Literacy Innovator. In his spare time, he likes telling tall tales to his twins.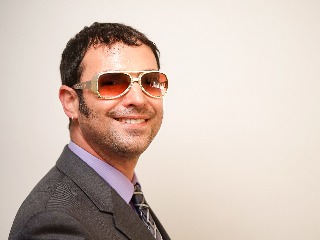 Dan Frost is the Digital Learning Program Manager and the Digital Learning Partner working with Cohort 3. He leads the Digital Learning Facilitator (DLeaF) program, and co-coordinates the Digital Agency Initiative for SFUSD. He has been working in SFUSD since he was 6 years old.
Kathleen Kennedy is a Digital Learning Integration Designer who partners with High School administrators, DLeaFs, & teachers to connect school site needs to technology resources.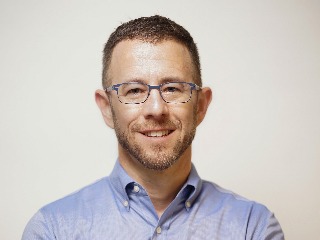 Steve Kesel, Digital Learning Program Administrator, started in education as a second grade teacher. He then spent over a decade supporting teacher professional growth in their math instruction and their providing students with innovative, technology-enhanced learning experiences. Since becoming Digital Learning Program Administrator in SFUSD, he supported team members with developing the DLeaF teacher-leader program, the Digital Learning Scope & Sequence, digital storytelling PD, and other projects. Currently, leads the Department of Technology's work with supporting families during distance learning.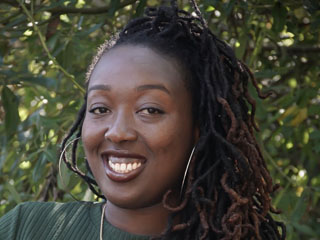 Devalin Jackson is the Family Technology Support Instructional Designer, Personalized Learning Environments Program Advisor, Elementary ELA Partner and Cohort 4 Digital Learning Partner. Prior to joining the Digital Learning Team, Devalin taught in classrooms spanning Pre-K thru second grade for over a decade. Her career in SFUSD started at Dr. George Washington Carver Elementary as one of their K/1 educators and Personalized Learning site leads. Devalin has always been committed to building and maintaining authentic Family and Community Partnerships and is excited to engage with this work within the Digital Learning Team. 
Devorah Merling returned to SFUSD after a hiatus to empower learning through technology. Devorah partners with Cohort 5 to support schools, teachers, and principals in this work and collaborates with Dan Frost to support the Digital Agency initiative to promote students to think critically and make healthy choices using technology.  Devorah has over 20 years of experience in education and has worked as a classroom teacher, consultant, and administrator.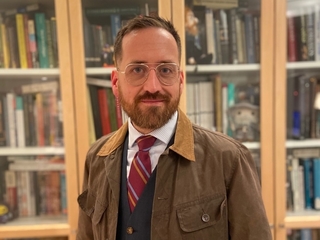 Xander Piper is the High School Digital Learning Partner. Before joining the Digital Learning and Enablement team he taught for 5 years at Bessie Carmichael middle school teaching Computer Science and Humanities. He has a masters in Social Science research University of Chicago where he studied curriculum change in schools, and a masters of Education Technology from the University of San Francisco. Xander is passionate about equitable access to education for all students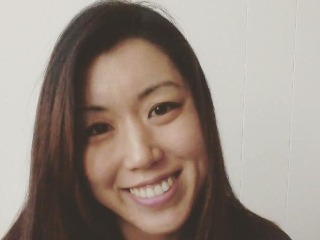 Christina Wang is a Digital Learning Partner for San Francisco Unified School District. Christina works with Cohort 4 and supports Seesaw initiatives for DLE. Previously, Christina taught 3rd Grade at Sherman Elementary, and has eight years of teaching early childhood and elementary school children in San Francisco, New York City, and South Korea. She is passionate about integrating technology with teaching practices in meaningful and innovative ways to enhance the student learning experiences. Outside of work, Christina likes spending her time practicing yoga, hiking, and reading.  
This page was last updated on August 3, 2023