Getting Started with Seesaw
Seesaw is a tool to create and share work with teachers and classmates. Many classes in SFUSD, especially in elementary schools, are using Seesaw as a platform for assignments. The following resources will support families in getting started with Seesaw.
Families can follow these steps to get started:
1. Visit clever.sfusd.edu.
2. If prompted to log in, click on "Login with Gmail" to use your SFUSD email, or click on "Clever Badge log in" to use your Clever badge.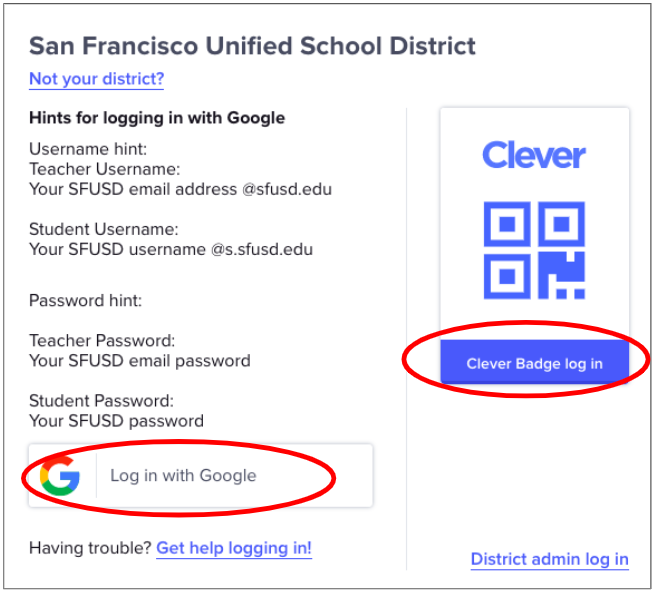 3. Find the Seesaw icon and click it.

4. Add a post to your Seesaw class by clicking on the green plus.

5. Respond to an activity from your teacher by clicking on the "Activities" tab and then on "Add Response"

Additional Resources:
Seesaw Videos - Find videos in multiple languages to help you get started (English, Arabic, Cantonese, Filipino/Tagalog, Mandarin, Spanish, Vietnamese)